How to make art prints
A print is a work of art made in multiples, created through the process of transferring an image from one surface, known as the plate, to another, usually paper. 
Each print is known as an impression. The total number of impressions printed from the same plate is called an edition. 
There are many ways of making a print and artists often collaborate with professional printers and studios to create and publish their work. 
When did printmaking begin?
The concept of printing pictures originated in China around two millennia ago. In Europe, it wasn't until the 14th century that the practice of stamping fabric with repeat patterns was applied to a single image.
At first, simple designs were cut into blocks, which were then inked and impressed onto cloth or animal skin. Not long after, gold and silversmiths working in Italy and Switzerland began to develop techniques for transferring detailed images from metal sheets to paper. 
These early prints — often small, devotional pictures — offered a cheaper alternative to illuminating manuscripts by hand.
What are the most common methods of printmaking?
The most common methods of printmaking are screenprinting, etching, lithography and woodblock. 
This process begins with cutting a stencil from plastic or paper, which is then placed over a silk-mesh screen. Alternatively, a more detailed stencil can be applied to the screen using light-reactive chemicals. Ink is then pressed through the openings onto a sheet below. Andy Warhol's repetitive images of Marilyn Monroe and Campbell's soup cans are some of the most famous screenprints.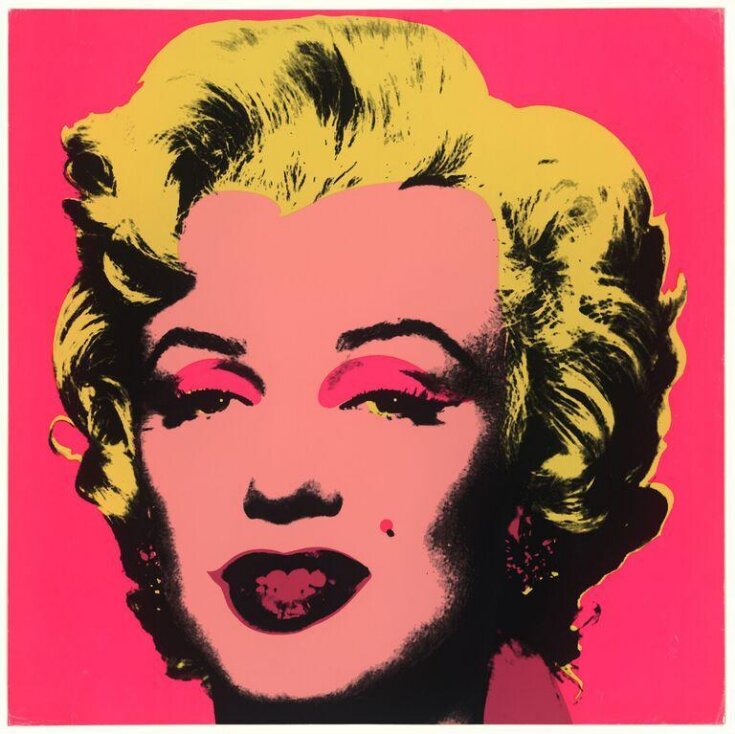 Anna Liber Lewis is a contemporary artist based in London who makes bold, graphic screenprints that include metal leaf embellishment. 
Etching uses a needle to incise an image into a metal plate covered with wax. The plate is then dipped in acid, which erodes the exposed metal. When passed through a press, ink transfers from the incised lines to a sheet of paper.
Old Master artists like Rembrandt used etching to create delicate black and white prints, which became highly collectible among the middle class. Artists like Edward Hopper and Lucian Freud have continued the etching tradition into the 21st century.
The American contemporary artist Joshua Hagler supplements his expansive body of work, which includes paintings, poems and installations, with large, abstract etchings.
Lithography involves drawing an image onto a slab of limestone using a grease-based crayon, which, after treatment with a solvent, attracts ink applied with a roller. The image is then pressed from the stone onto paper.  
Lithography was a favourite print-making technique of the artist Henri de Toulouse-Lautrec. It was also popular with post-war artists like Joan Miró and David Hockney.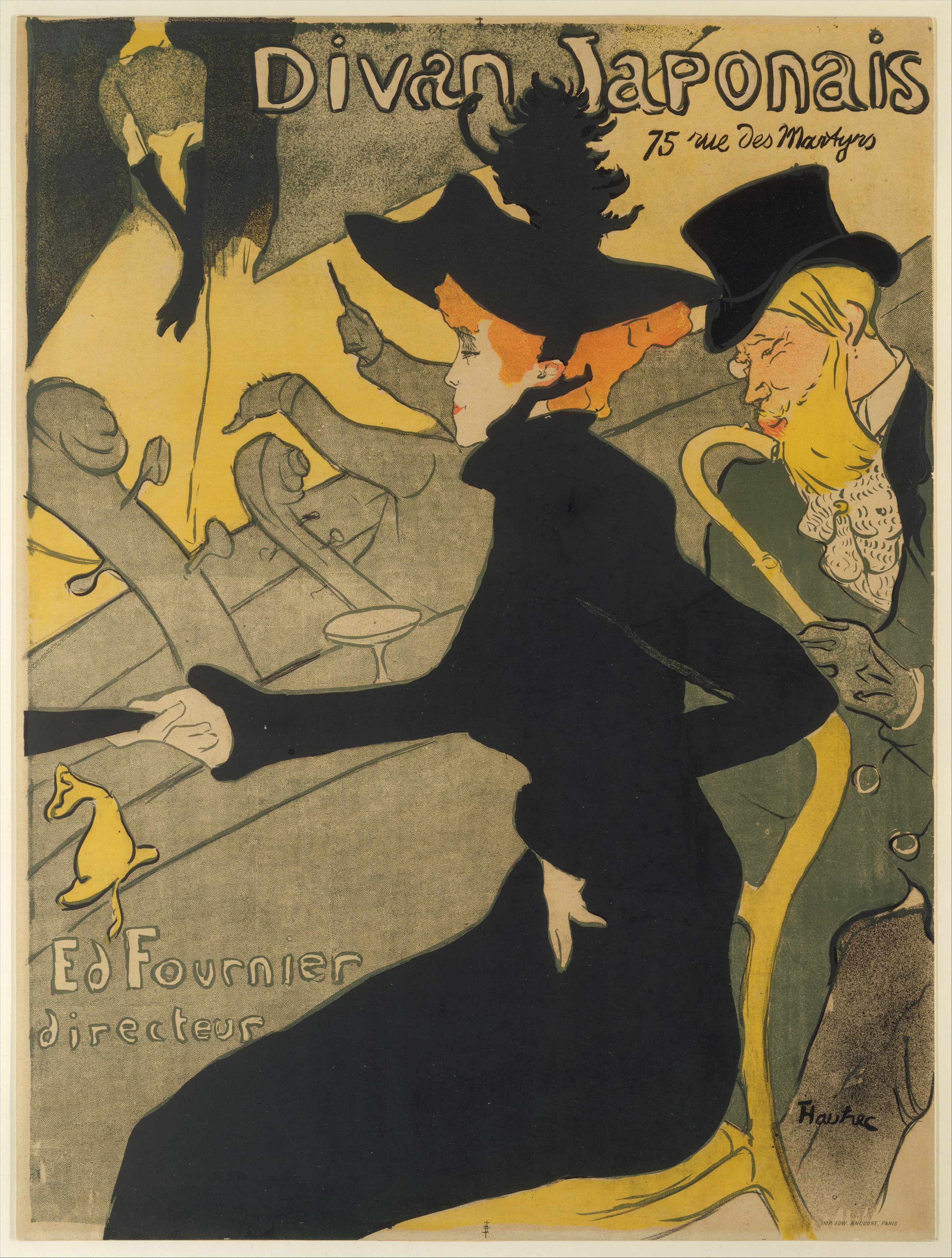 Jeremy Olson, a contemporary American artist, uses etching as a medium to portray his nightmarish visions of monsters and a society riddled with anxiety. 
Initially, an image is gouged into a wooden block. The block is then covered with ink and a sheet of paper impressed on its surface. Woodblock is the oldest printmaking method, but it's still used by contemporary artists, including Damien Hirst.
Sometimes artists use several different blocks, stones or screens inked in alternate hues to print multicoloured images. Helen Frankenthaler once created a single print from 46 woodblocks and 102 different coloured inks.
Different types of paper can also change how a print looks, adding texture and tone. Some artists even print on various papers collaged together. 
Why do artists make prints?
Printmaking offers artists experimental and collaborative methods of working, and a way to document their creative process. 
They also provide artists with an opportunity to widely distribute their work and create additional income. 
Picasso made over 2,000 prints during his career and invested the same time and energy into them as he did with his paintings, often working on both simultaneously. Ed Ruscha, meanwhile, used printmaking to investigate new materials, including chocolate, caviar and bolognese sauce.
For Andy Warhol, printmaking made art more democratic, but it was also a metaphor for the commercial prosperity of America. In some works, he emphasised the latter by adding diamond dust to their surfaces. 
Why are prints numbered?
Traditional print-making techniques cause the plate to erode over time, meaning quality can deteriorate and later impressions could be considered inferior. Therefore, an artist will limit the size of the edition to ensure a standard of quality. 
Modern digital prints, on the other hand, can be made in infinite quantities. As a result, artists will choose the number of impressions based on commercial reasons — the smaller the edition, the rarer the print, which makes it more valuable.
A number written below the print, usually shown as a fraction, will indicate the size of the edition and the point at which that particular impression was made.
Are all prints signed?
Artists tend to sign or initial their prints, or sometimes stamp their name or a monogram. If multiple prints are published as a portfolio, often only the title page is signed. 
Some artists, like Banksy, don't always sign their prints. In this case, a certificate of authenticity can prove it's genuine.
What are proofs?
The initials A/P on a print indicate it's an artist's proof. These are the first prints made from a plate and used to test its quality. They're normally kept by the artist and are excluded from the numbering of an edition. Artist's proofs are often unique, or limited to single-digit runs, and can be highly collectible.
Trial proofs can also be printed to check a work's composition and colours, whilst other proofs might be made for the printers or publishers to keep and will be annotated as such. 
A counterproof refers to an image made by pressing a sheet of paper against a print with fresh, wet ink, transferring the image in reverse. 
Are prints valuable?
Prints are works of art in their own right and not simply reproductions. They might not cost as much as a painting — although the rarest can sell for six and seven-figure sums — but are still an important part of an artist's oeuvre. They also represent an opportunity to collect art at a more accessible price point.
Editions
Premises
2022
Archival Pigment Print on Hahnemühle German Etching 310gsm paper, with deckled edges
Hand-signed and numbered by the artist
Edition of 15
78 cm x 78 cm
Sold Out
Woman Fishing, After Francis Coates Jones
2022
Giclee print with hand pulled silk screen varnish on 330gsm Somerset velvet archival cotton rag paper with deckled edges
Hand-signed and numbered by the artist
Edition of 80
60 cm x 72 cm
Purchase
Three Musicians
2020
4 colour lithograph on Fabriano Extra White.
Hand-signed and numbered by the artist.
Edition of 50 and 5 Artist Proofs.
43.18 x 55.88 cm.
Purchase