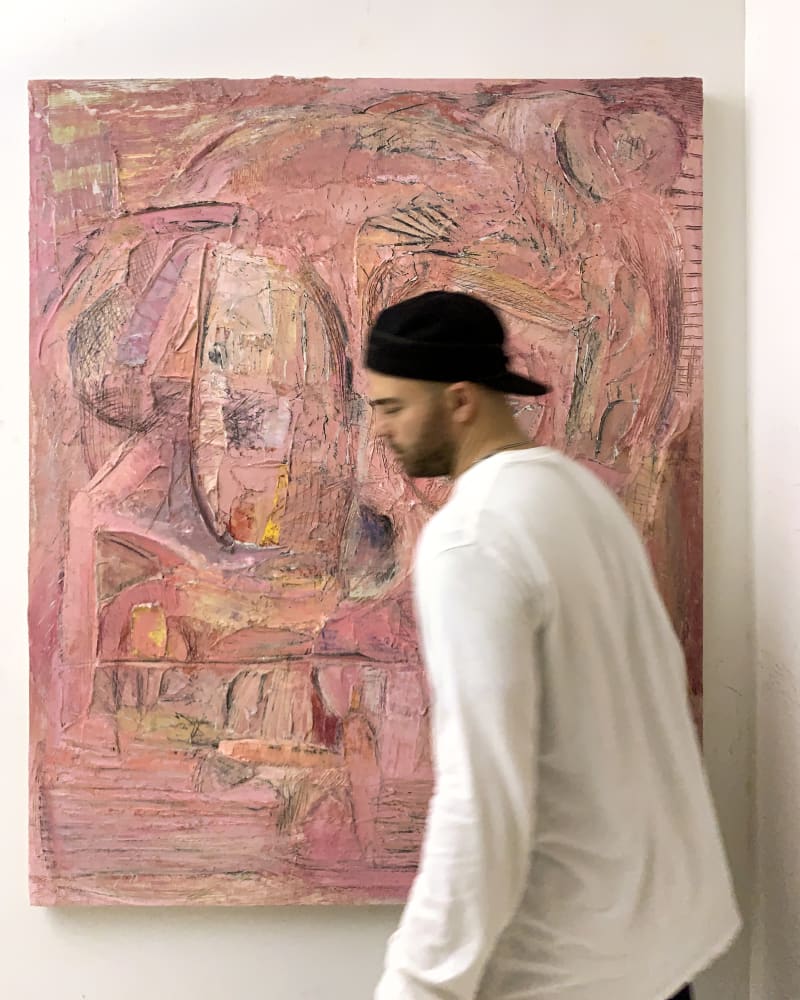 'Ephemerality and an emotional connection have always been strong themes in my work.'
Nicolas Holiber is a Brooklyn-based artist known for his mixed media paintings and large-scale sculptures.
Read full biography
Process and materiality are central to Holiber's practice, which can be seen as a celebration of form and color. His paintings oscillate between abstraction and representation. Taking a sculptural approach to image making, he negotiates the territory between intuitive mark-making and creating recognizable forms. The result of which leaves the viewer with a palpable, tactile sensibility that begs for interpretation.
STUDIO
Nicolas Holiber in his studio, 2020
Born in 1985 in New York, Holiber grew up in an artistic family and has been making pictures and objects since he was a child. Past awards and honors include public commissions for the Southern Branch of the National Palace Museum in Taiwan, NYC Parks Department, residencies at the Lower Manhattan Cultural Council, and Leipzig International Art Programme among others. In 2020 Holiber had a solo online exhibition with Unit London's Platform. Holiber has exhibited work in USA as well as Europe.