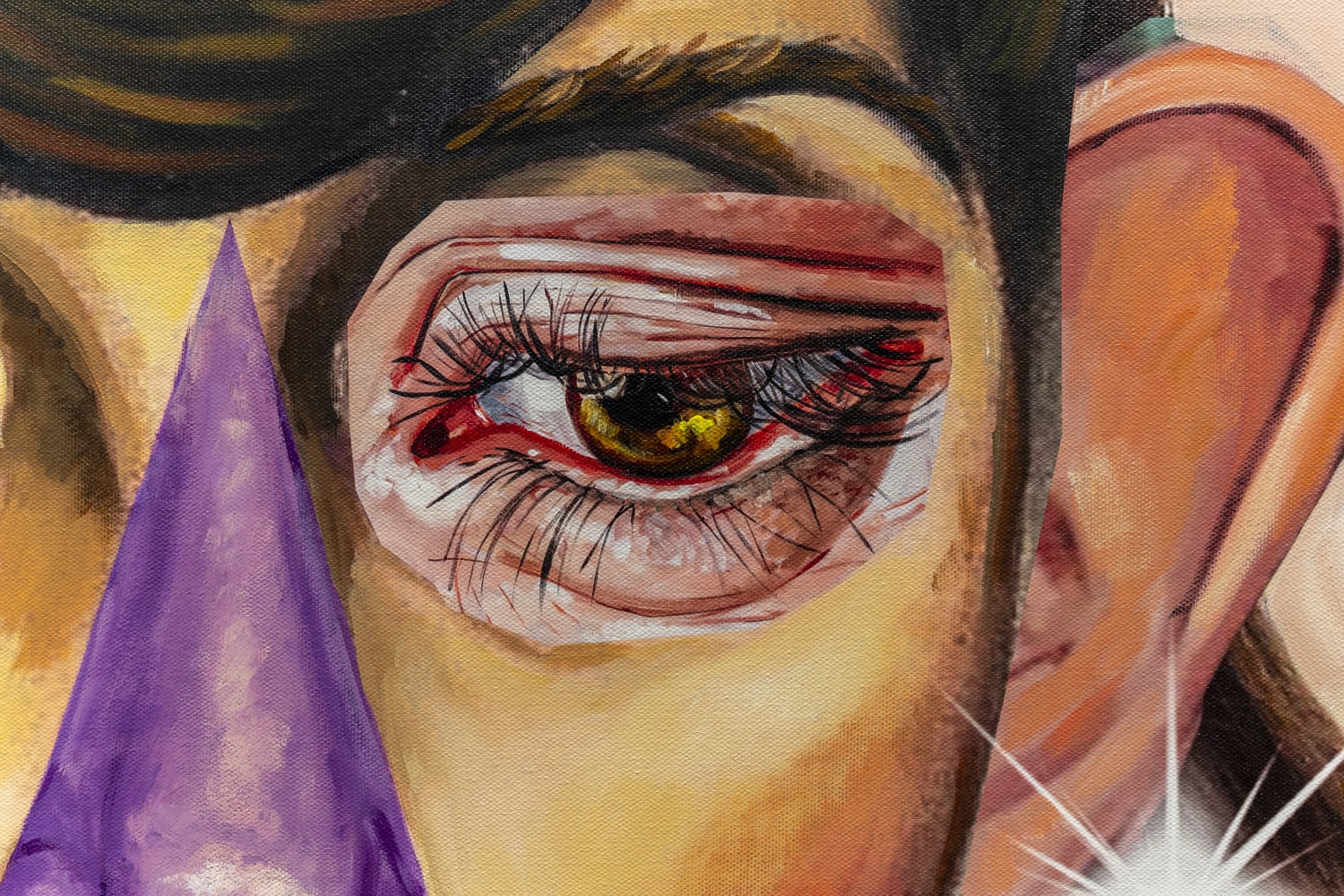 'Combining elements of the art historical canon with contemporary iconography...'
Allison Zuckerman's large scale canvases take a selection of female-orientated images from art history and, through the application of acrylic paint and CMYK ink, fuse them together in collage. Her work juxtaposes colourful pop imagery with a sparer historical aesthetic. Through this marriage of epochs Zuckerman seeks to reclaim female figures from a male-dominated art historical canon, and does so with palpable excitement, humour and love.
WATCH
Watch
Allison Zuckerman Talks To Veuve Clicquot
Allison Zuckerman was born in 1990 in Harrisburg, Pennsylvania. She began painting at a young age and subsequently signed up for art classes - channeling her older sister. Zuckerman claims these after-school classes were the genesis of her interest in art history. In 2011 she attended the Yale Norfolk Summer School of Art, Connecticut. A year later she went on to study for a BA at the University of Pennsylvania, Philadelphia; followed by an MFA at the School of Art Institute, Chicago. Shortly after finishing her MFA, in 2015, Zuckerman moved to New York. She spent some time working at a gallery in SoHo whilst producing paintings from an easel in the corner of a one-bedroom apartment in Williamsburg. At this stage a career as a professional artist seemed unattainable.
However, it wasn't long before Don and Mera Rubell, having seen Zuckerman's work for the Kravets Wehby Gallery, recognized her talent. The Rubells offered Zuckerman their now infamous artist in residency slot in June 2017. She stayed in their home for all of July and August and turned the main room of the museum into her personal studio, making 10 large paintings (some up to 16 feet tall) and a sculpture. The Rubell collection acquired all of them before they were even complete. Since then Zuckerman has continued to work with the Rubell family. Elsewhere, she has exhibited in a solo show called Pirate and Muse at Akron Art Museum, Ohio and as part of Unit London's group show Beyond Borders.