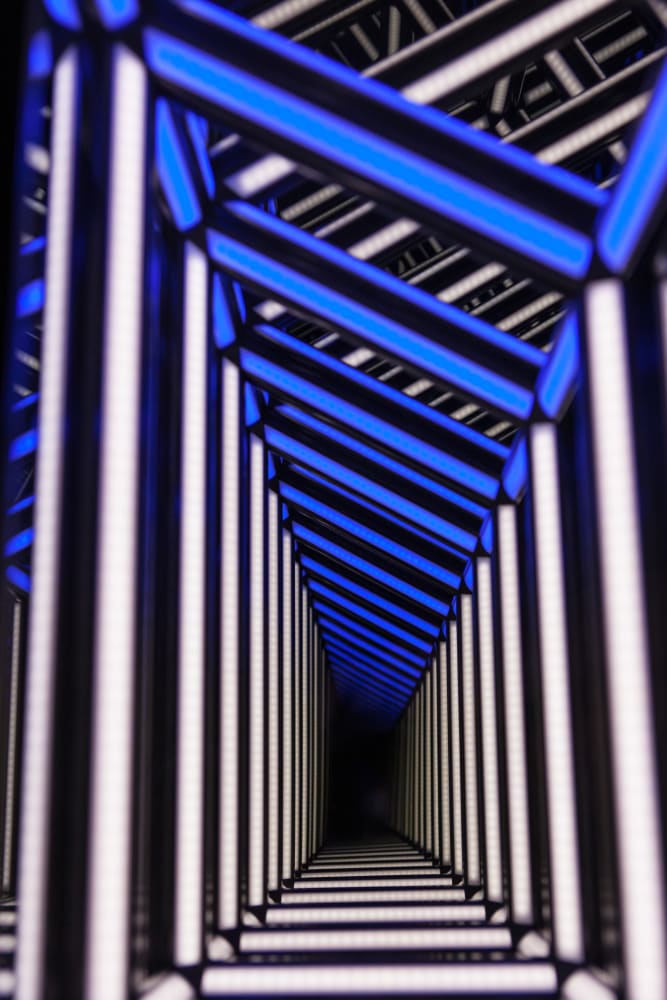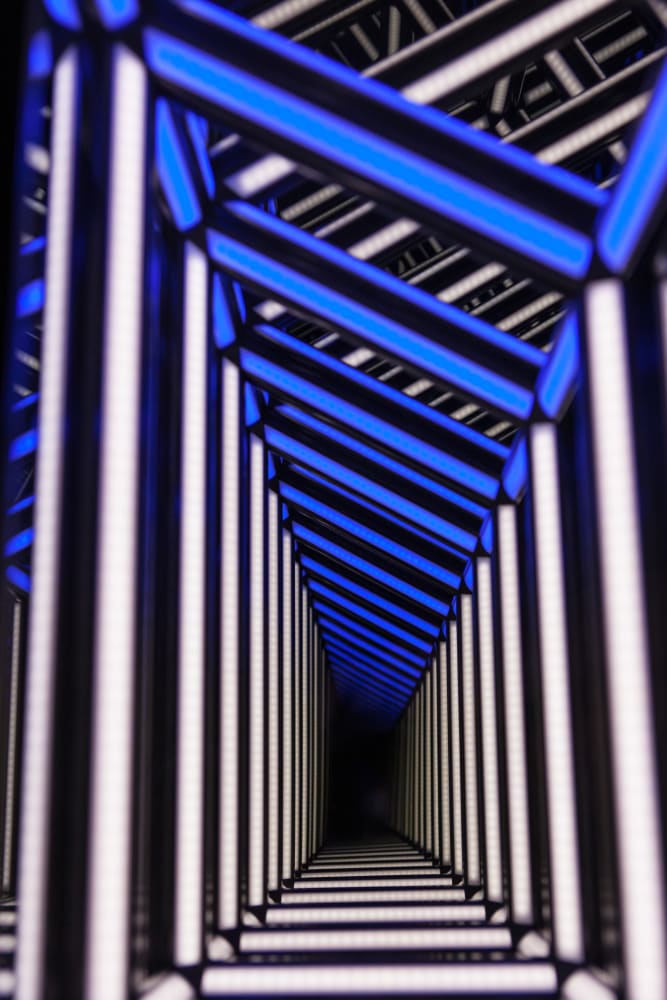 Labyrinthine networks that stretch to the limits of the viewers imagination...
Jason Sims' hand-crafted manipulations of light and space are playful celebrations of perspectival experience. Although the pieces have definite external borders, internally they are infinite: Sims' labyrinthine networks stretch to the limits of the viewers imagination and then beyond, inducing a meditative effect.
Read full biography
Sims' work is entirely hand-made: wood, reflective glass, mirror, stainless steel, MDF and LED lighting combine to present an expanse of infinite possibility. His aim is to create the perfect environment for the viewer's contemplation.. Creating the illusion of an infinite hole through the construction of a series of light boxes that reflect space upon itself, Jason Sims' work prompt's the viewer to wrestle with what he sees and knows. He's interested in the ways in which people create meaning in their lives and how perception and choice directly impact our reality, exploring its meaning in our existence.
Sims first studied for a Bachelor of Visual Arts at the University of South Australia and Bishops University, Canada from 2003 to 2005. After this, in 2008, he achieved a Bachelor of Education degree from the University of South Australia. Born on September 25th, 1981, Mount Gambier, South Australia - he now lives and works in Adelaide.
Sims' recent solo shows include More or Less, MARS Gallery, Melbourne, 2016; Built Space, MARS Gallery, Melbourne, 2017 and Spatial Acuity, Madison Gallery, Solana Beach, California, USA, 2018. He also participated in our group show Beyond Borders.