My paintings and ceramic figures have a guiding thread: all these big-nosed, beardy men, who explore their place in the world, their emotions, relations, impulses, and sexual desires with their tummies.
The process of putting together the pieces of a forgotten mythology has helped me address my artistic concerns. As a self-taught artist whose main impulse is curiosity – or even destiny – I feel especially sympathetic towards naïve art and other self-taught artists; those who have embraced their will, inside energy, and curiosity to transform themselves, to create a personal worldview.
I'm committed to exploring male anatomy and elevating it to a more dignified and brighter place.
The first sketches I made were of chickens and dinosaurs. Now I draw naked men, penises, chests, and hairy butts. Socially speaking, seeing a naked man is still quite a shocking and threatening image. My work tries to show the emotional side of masculinity which is extraordinarily rich and complex, viewing masculinity as something that shouldn't be reduced to a genital symbol. In other words, not all men conform to the tropes of virility.
Beyond the Suns / Flammarion
2021
Lucky Star / The Return of the Comets
2021
The Sun / A Radiant Man
2021
Liebe (Heavenly God Version)
2021
Low temperature ceramic. Clay, cobalt pigment, transparent glaze
20 x 32 x 20 cm
Communion / You, in the Cosmos
2021
Astronomía Popular (Popular Astronomy) is a part of this personal mythology that explores the cosmos, the celestial bodies, the protective sky, and the constant search for the unknown. Our collective memory lies in the sky, the things we're fond of, and the ones we fear.
This exhibition was originally inspired by two sources. The first is an 18th-century engraving named after French astronomer Camille Flammarion, which depicts a medieval man reaching the end of the world, going through the celestial sphere, and exploring outer space. Astronomía Popular is also the name of Flammarion's most popular book, dedicated to the dissemination of last century's astronomical findings. The portrayal of a world where humanity comes to own more telescopes than bayonets, thus finding peace in the wonders of the universe.
Being a renowned scientist, he became invested in spiritism (the belief in immortal souls), and reincarnation – as can be seen in some of his work. The second inspiration came from one of my favourite artists: the illusionist and filmmaker George Méliès (1861–1938) and a sci-fi pioneer who directed various space travel movies. His trademark was celestial bodies embodied by humans: women playing shooting stars, the planet Mars as a warrior, and Saturn as an elderly man holding his mysterious rings.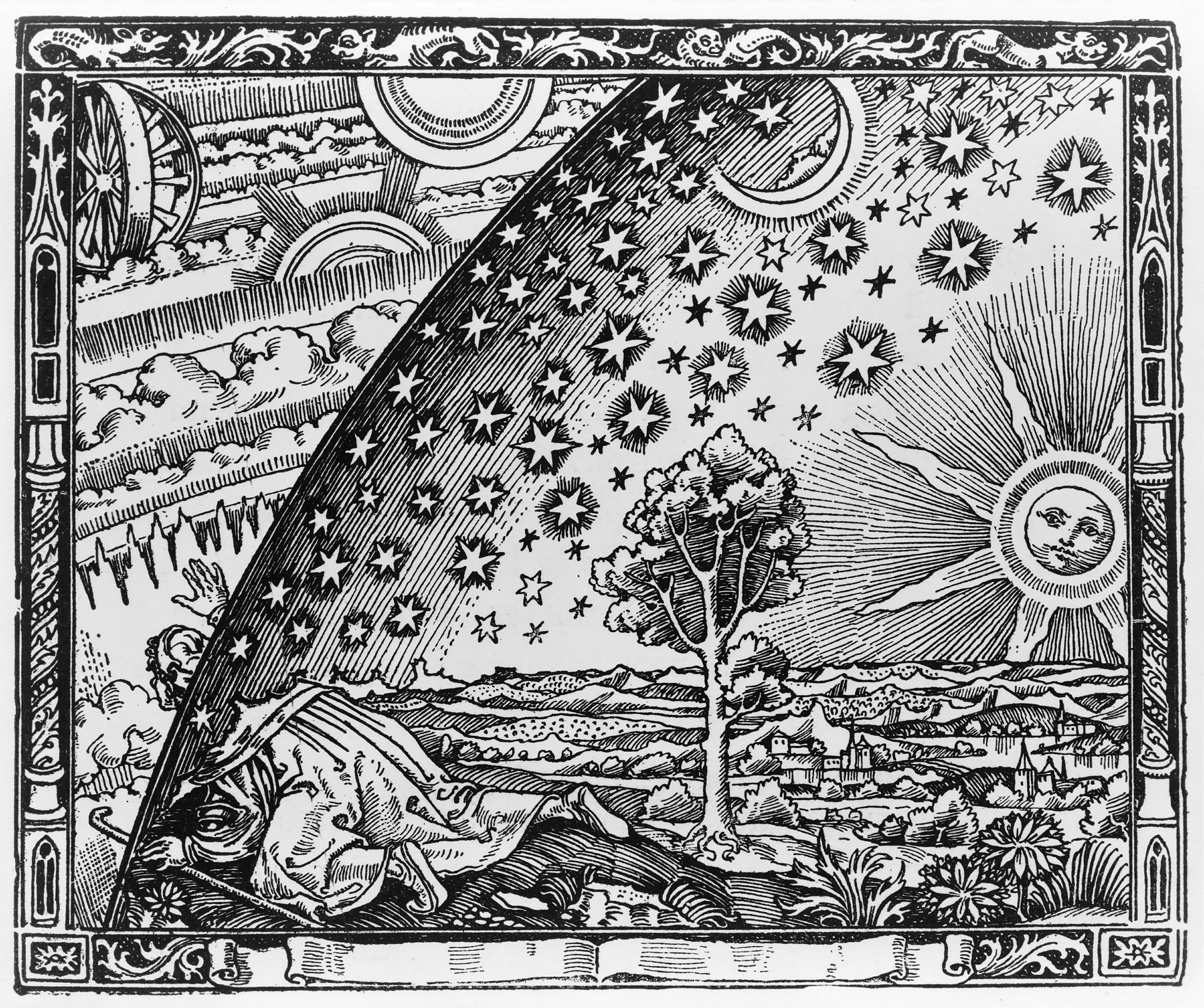 The convalescence of science and superstition has driven progress and imagination, and both happen to be common references in my creations.
We Mexicans own a heritage heavily influenced by magic. Astronomía Popular celebrates the space where science and magic converge. It reflects humanity's efforts to understand the power and mystery held by the infinite.
My name is Carlos Rodríguez, I'm a painter and a ceramicist living in Mexico City.
I was born under the sign of Leo in San Luis Potosí, on the Sunday (day of the Sun) evening of 27 July 1980, with a full moon in Aquarius – a rather important fact when discussing stars and human affairs. I've been drawing my entire life. My parents thought I'd be an architect of some sort. My grandma wanted me to be a priest (she saw a spiritual side in me), and as a teenager, I thought I'd be a writer. Nevertheless, I was a publicist for ten years and I have been a painter for the last four years.
Chosen Charity
Casa Frida
Casa Frida is a safe and communal space that provides shelter to young gay, trans and non-binary people, as well as to drug users, sex workers, those living with HIV, and other vulnerable people. In operation since 13 May 2020, Casa Frida emerged in response to the sanitary emergency caused by COVID-19, when domestic violence and a lack of job opportunities forced many young people to leave their homes and live on the streets. The shelter provides temporary housing for three months, as well as food, basic medical assistance and occasional psychological support. The young people receive help to reintegrate into their homes and enter working environments. Casa Frida has survived independently during these months thanks to civil donations and support from other non-governmental organisations.
Visit website