Gill Button is not interested in portraying a likeness or façade; but in discovering and feeling something more enigmatic.
The series of faces in this new body of work appear a little out of our reach; glazed over, or looking past us. They are melancholic, deep in their own thoughts, maybe burdened or weary; we are unable to interact with them. Even the woman in Distance, who is seemingly looking at us, is actually looking through us, oblivious or nonchalant. They are all a little lost in time.
Button's large-scale works often portray figures within wider landscapes, but the two large canvases in Edge of Time depict contained, solitary figures.
They are not relaxing in the delights of a warm bubble bath, but trapped within its rigid confines; it is their chrysalis while they wait in hope that the next chapter of their lives will begin. The archway symbolism further emphasises a stage of transition, of renewal; an archway they are unable to pass through. An echo perhaps of the recent universal state of being.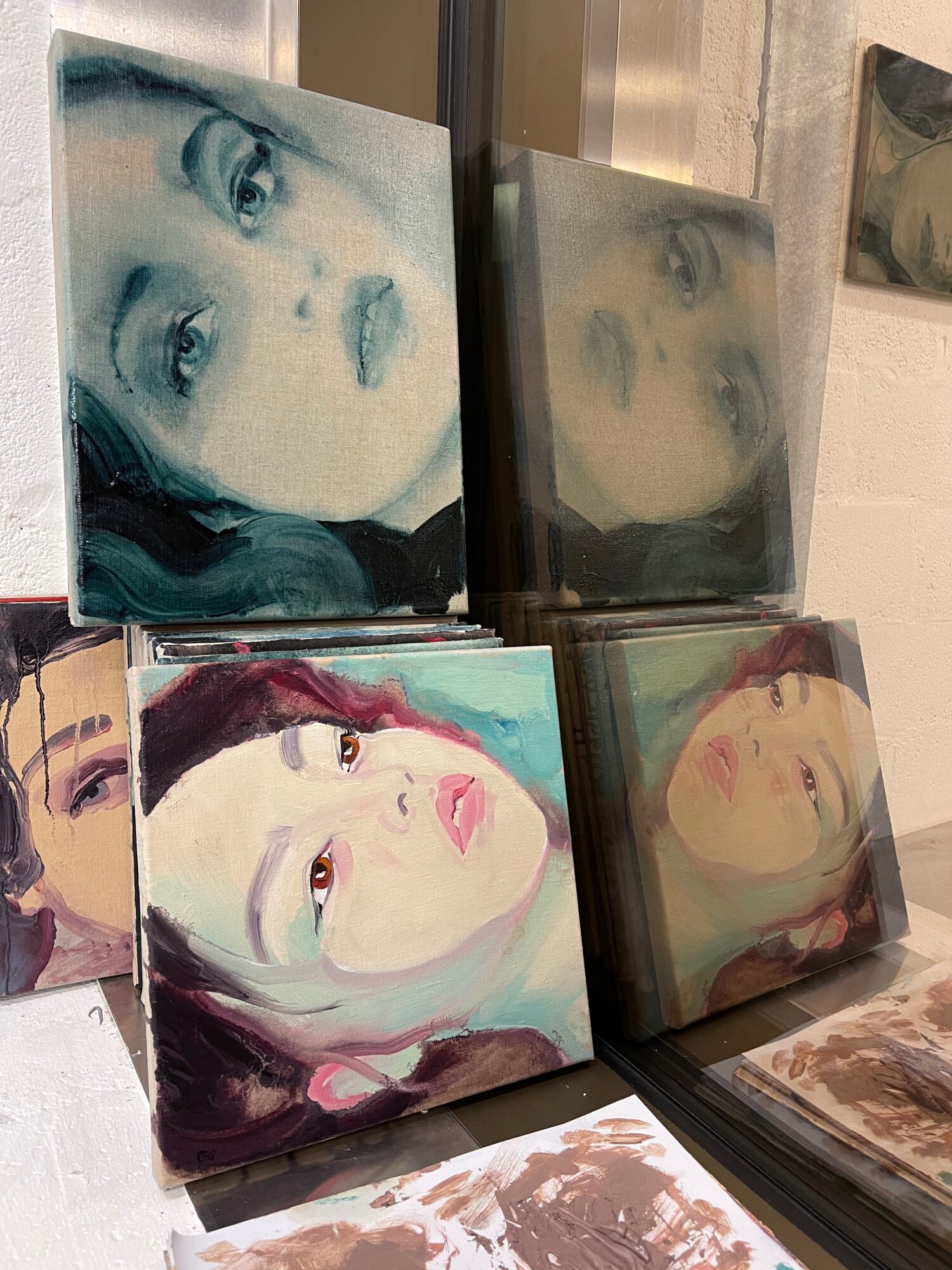 Caesura
2021
Oil on linen
105 x 210 cm
Distance
2021
Acrylic and oil on linen
30 x 40 cm
She Waits, She Waits
2021
Acrylic and oil on linen
45 x 35 cm
Button's larger canvases, often cinematic in nature, depict moments of contemplation; evocative of distant dreams, fears or memories.
Capturing moments of wonder, melancholy, strength or vulnerability, her practice makes us question how we connect to each other, but ultimately to ourselves.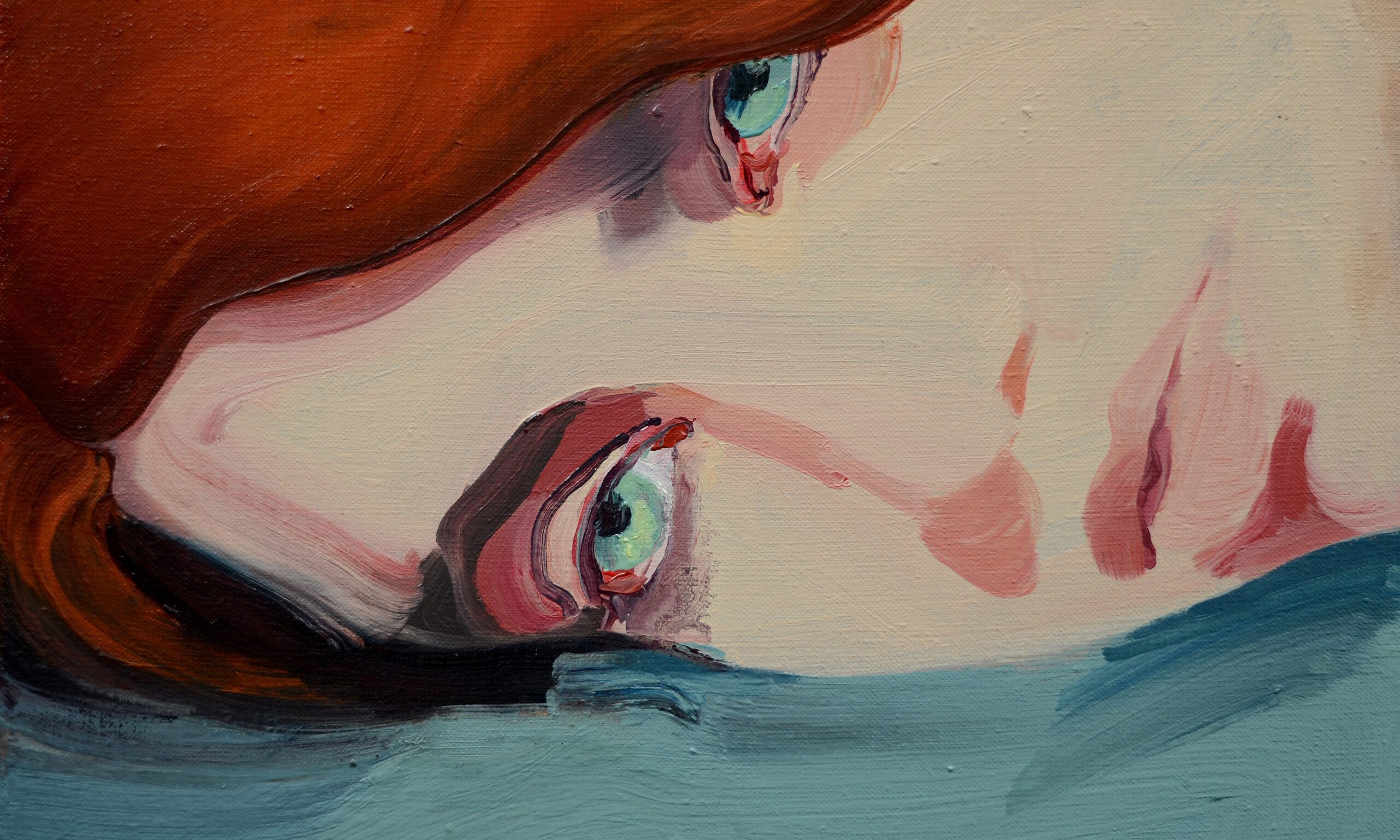 London-based painter Gill Button is known for her captivating translation of found imagery; creating gestural, intimate portraits that are deeply personal and intuitive.
Recent solo shows include Traces of You, James Freeman Gallery, London; Han Feng Art Space, Shanghai; and From Iceland to Lalaland, Ame Nue, Hamburg. Her work has also been shown in recent group exhibitions in Tokyo, Los Angeles, Madrid, Paris and Berlin. A graduate of Kingston College of Art London, Button has been a judge and curator for the Ing Discerning Eye exhibition, spoken on several panel discussions and given masterclasses in painting at Soho House. Her artist residencies include Han Feng Art Space in Shanghai and Room on the Roof at Debijenkork, Amsterdam in partnership with Rijksmuseum.
Mind provide advice and support to empower anyone experiencing a mental health problem. They campaign to improve services, raise awareness and promote understanding. Every year, one in four of us will experience a mental health problem. But hundreds of thousands of people are still struggling. Mind believe no one should have to face a mental health problem alone. They'll listen, give you support and advice, and fight your corner.
Visit website