In his new body of work, Heesoo Kim isolates the only truly universal human experience – that of ageing – and spotlights this phenomena as a potential source of collective catharsis.
The Korean artist's work is primarily a reflection on what it is to be human, what it feels like to exist day to day as an individual within a larger social system. On any given day in our universe the only indisputable shared experience is the passing of time; yet this collective experience repeatedly fails to unite us in the way it should, the stigma and anxieties tethered to the ageing process in fact induce the opposite effect, often causing us to withdraw from each other.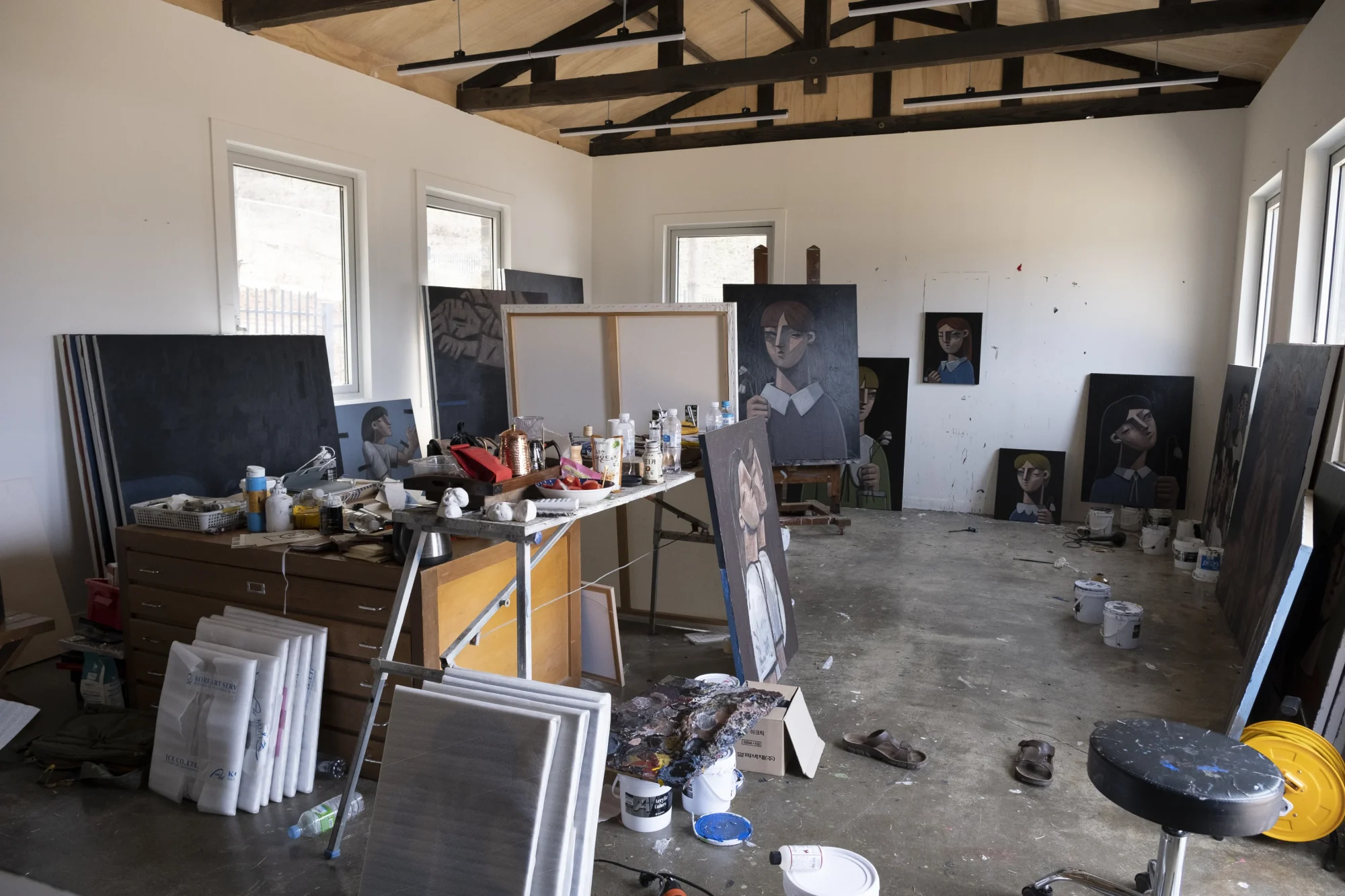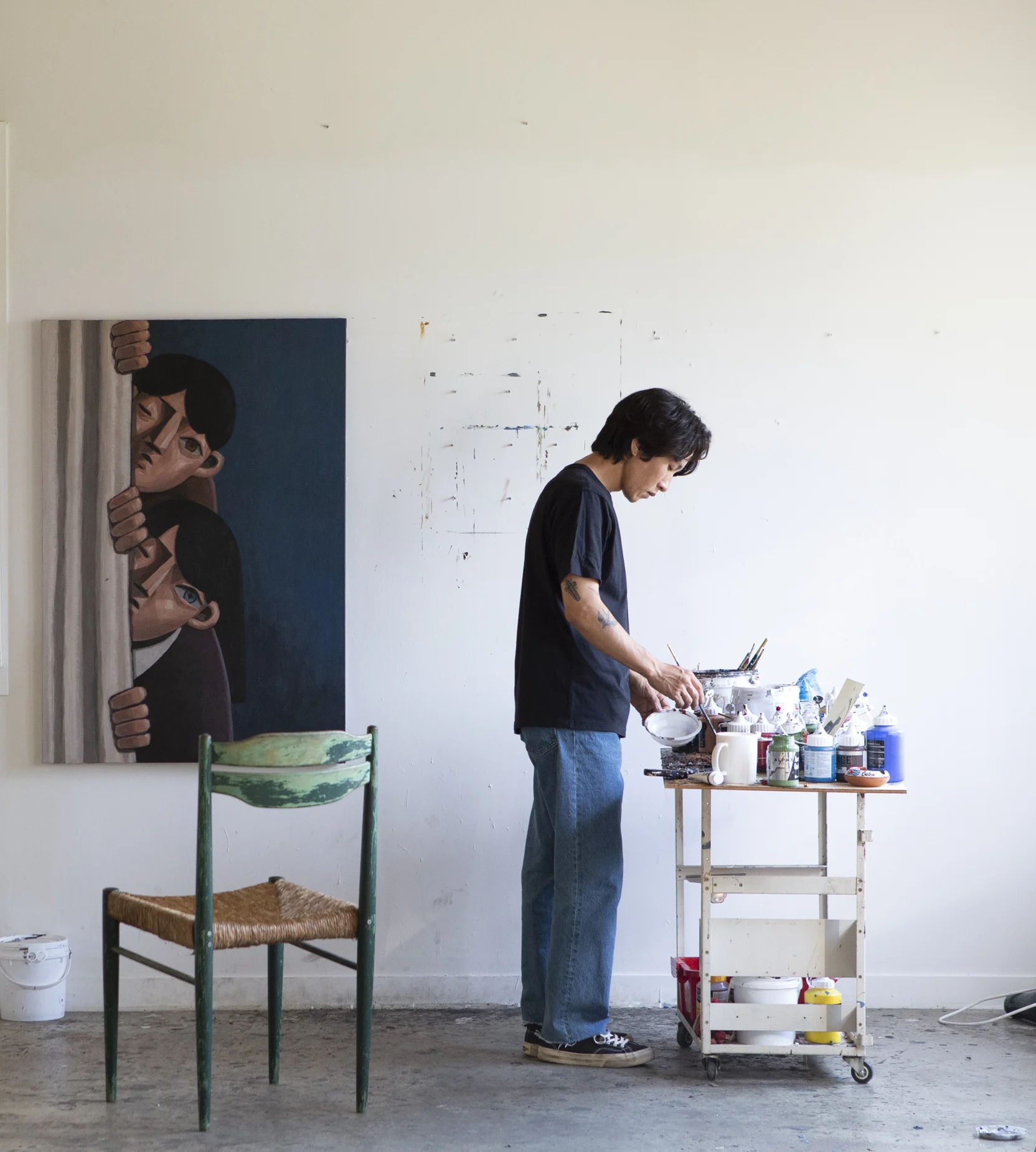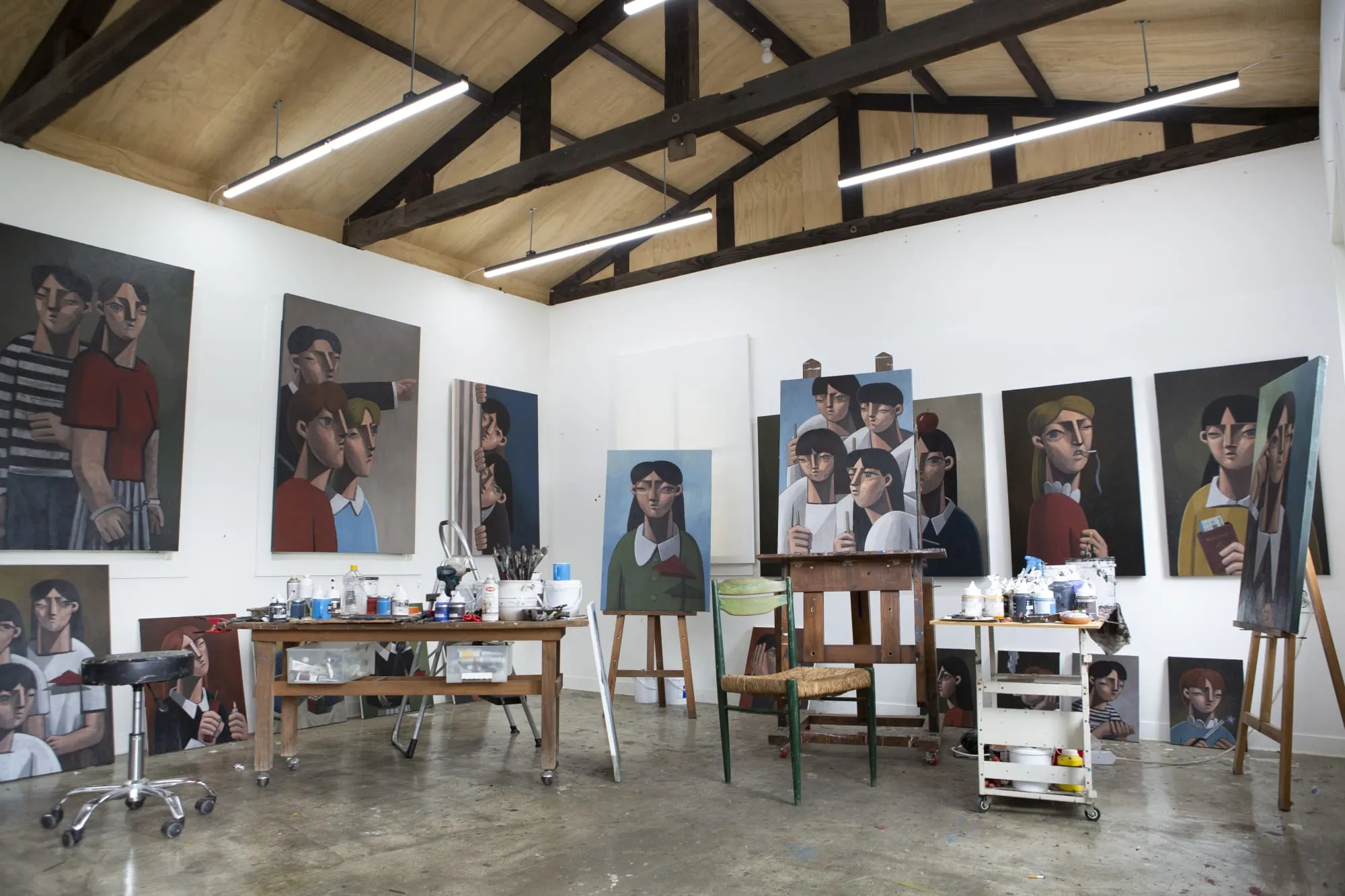 In Kim's work, isolated individuals set against impenetrable black backgrounds represent the stark loneliness of individuality.
With his singular portraiture, the artist acknowledges that each person is "an island", a separate entity that cannot be merged with another; however, the crucial point is that we exist as an archipelago, just as the individual paintings in the exhibition exist together as a "body of work".
In the archipelago of individual human existence the only constants are external factors that effect us all: the tides and winds of time that anchor us in the same ecosystem.
In Kim's mind, this universality is something to be cherished. Although his figures each clutch a symbolically withering plant, it is this notion of ephemerality that is the chink of light in the darkness, the golden thread that runs through human experience, paving the way for increased empathy and compassion. In addressing the darkness of the individual, Kim makes evident the light of such communal experience.
Flower 01
2021
Acrylic on canvas
90.5 x 116.5 cm
Flower 02
2021
Acrylic on canvas
90.5 x 116.5 cm
Flower 03
2021
Acrylic on wood
65 x 91 cm
Flower 05
2021
Acrylic on canvas
41 x 52.5 cm
Flower 04
2021
Acrylic on canvas
41 x 52.5 cm
Flower 06
2021
Acrylic on canvas
45.5 x 52.5 cm
Kim's work perfectly conveys these poignant and complex interactions between people, art and time.
In all art forms – apart from perhaps work that is politically driven – art is at its best when it seeks to unify rather than divide; when the artist extends a hand through the canvas and invites you to walk the same routes of human experience, showing you that, whatever you think or feel, someone has been there before and someone will be there again.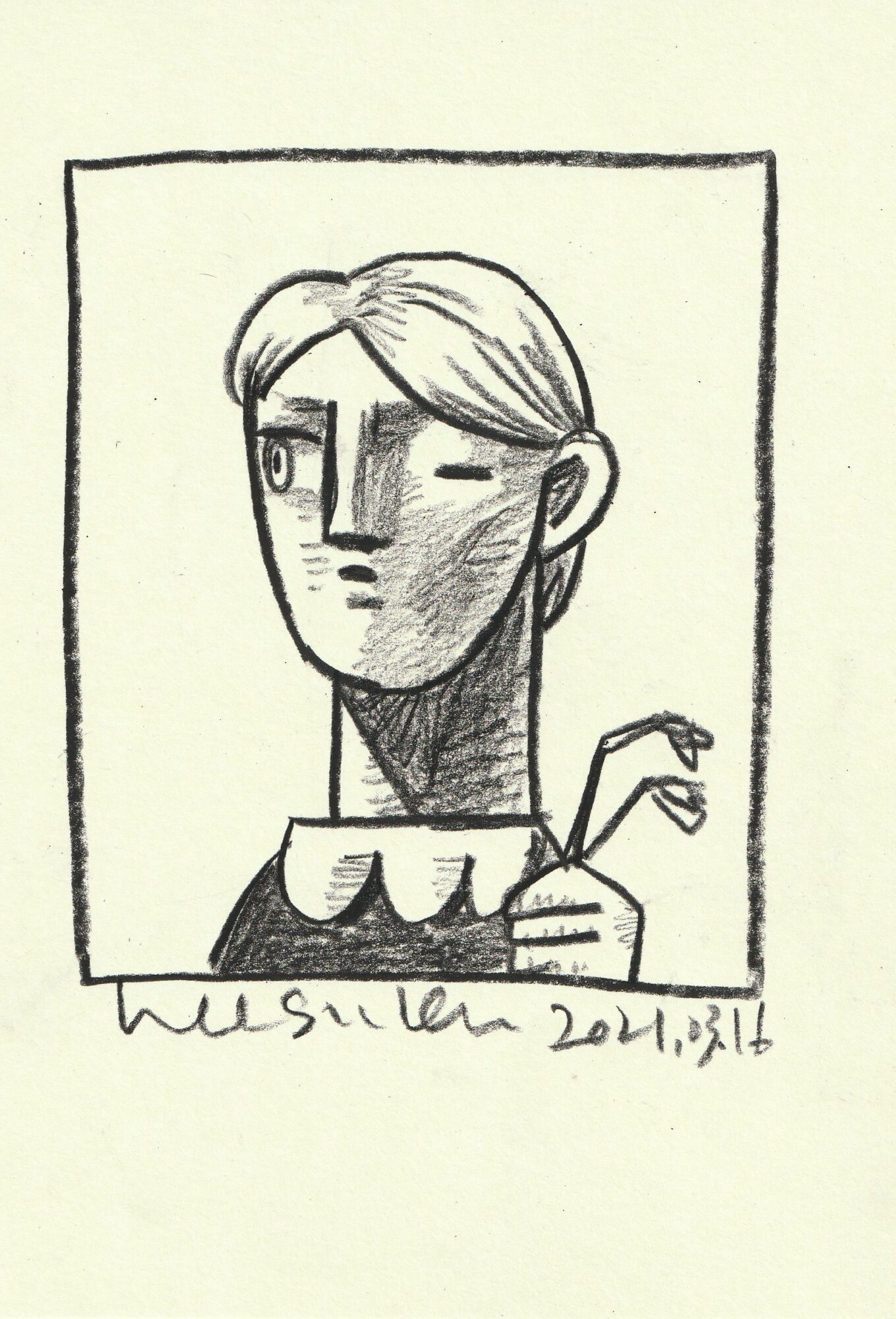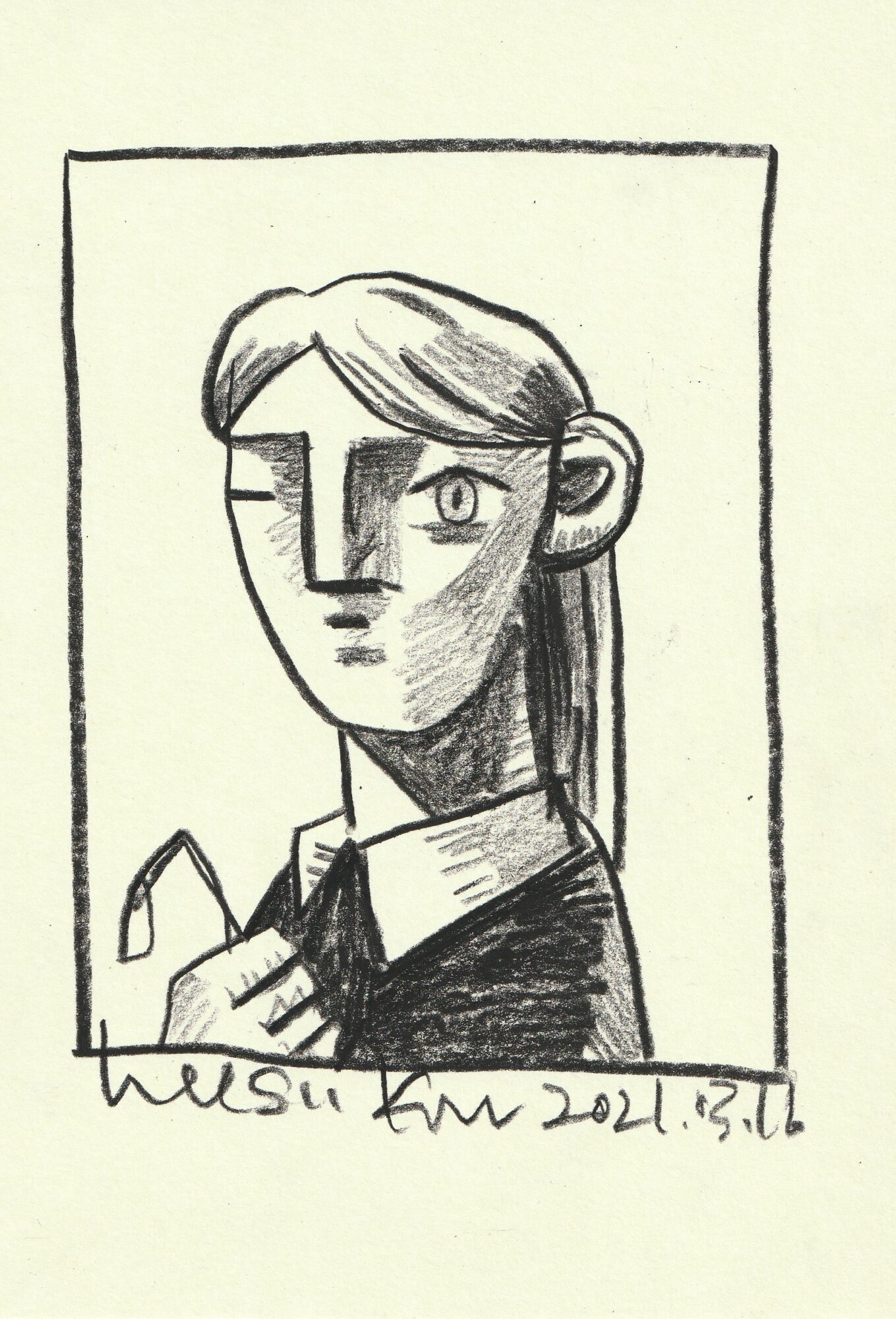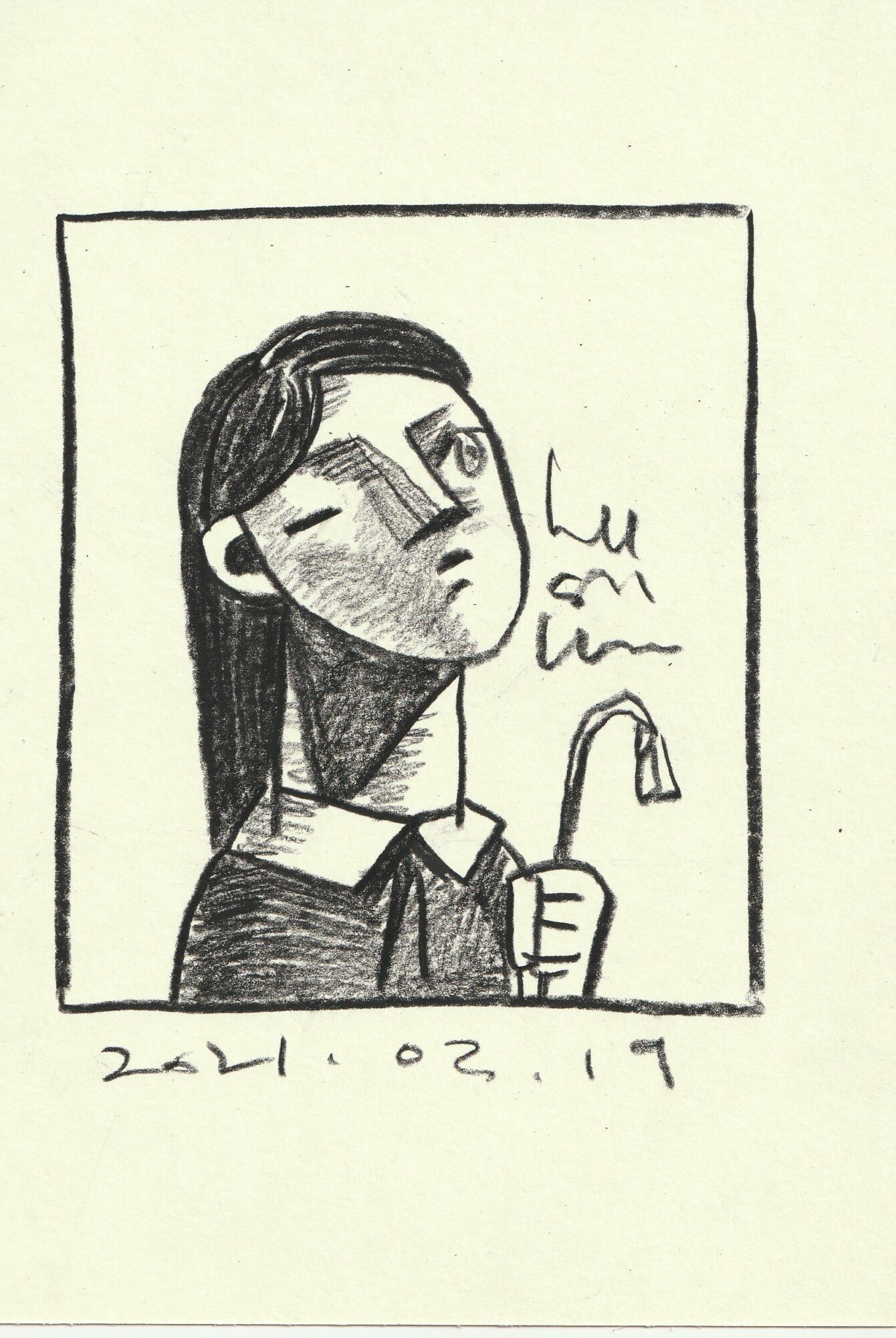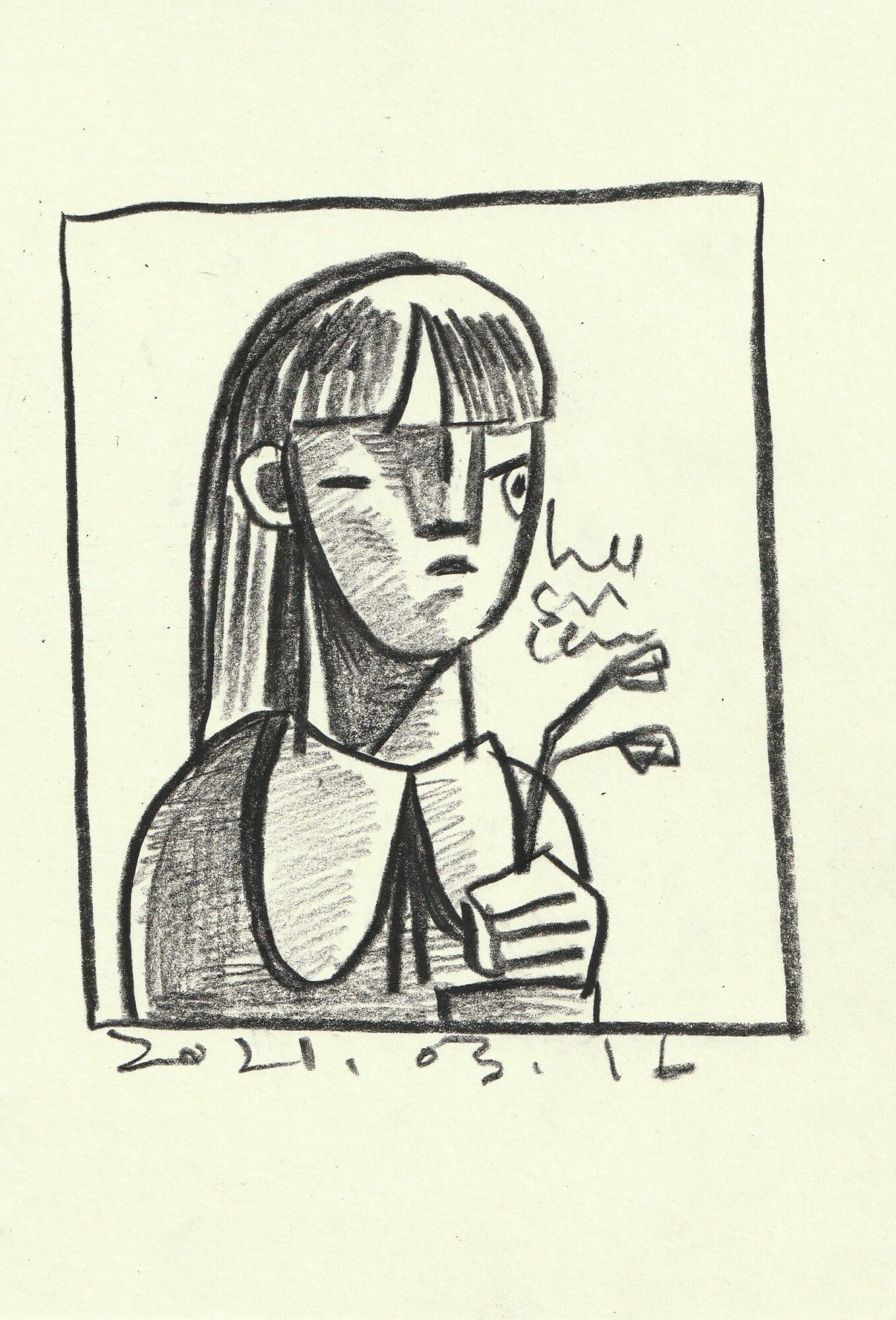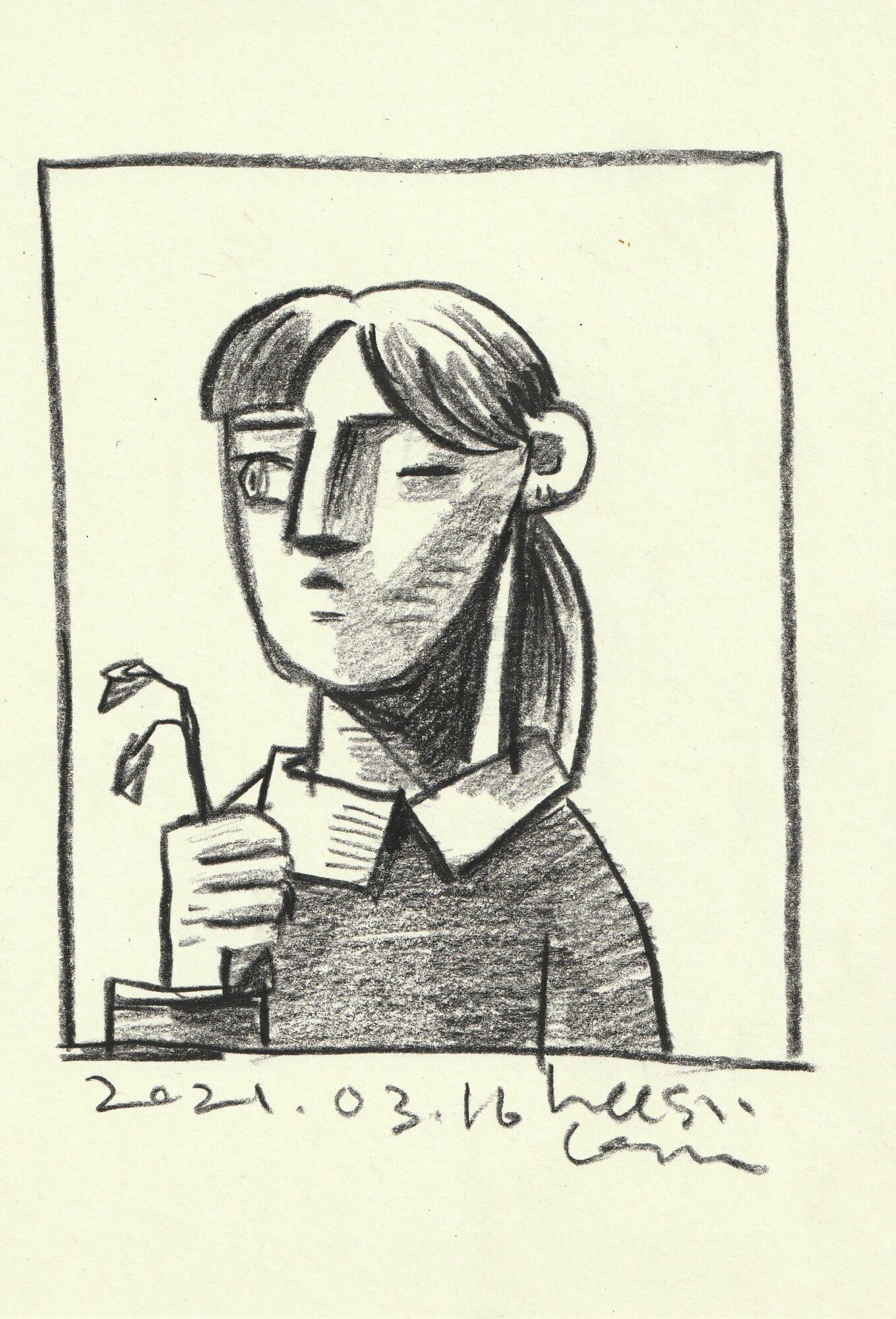 Heesoo Kim was born in 1984 in Seoul, South Korea, where he currently lives and works.
He received a BFA in Advertising and Design from the KONKUK University. Following his studies, Kim worked in video and photography until his career as an artist began at the age of thirty. His artistic practice focuses primarily on what it is to be human, isolating universal human experiences through bold portraiture. The artist has had solo exhibitions with Herald Gallery, Gallery Kabinett, Everyday Mooonday and D Museum in Seoul. Kim's work has been featured in various international publications including Juxtapoz and Hypebeast.
Chosen Charity
Conservation International
For over thirty years, Conservation International has worked to spotlight and secure the critical benefits that nature provides to humanity. Combining fieldwork with innovations in science, policy and finance, they've helped protect more than 2.3 million square miles of land and sea across more than 70 countries. Today, with offices in more than two dozen countries and a worldwide network of thousands of partners, their reach is truly global.
Visit website
Heesoo Kim's practice is primarily a reflection on what it is to be human.
Visit artist page
Heesoo Kim's solo exhibition Normal Life with Unit London explores our shared contemporary experience through portraiture.
View exhibition