Melitta Nemeth draws from European artists such as Millais, Manet, Gauguin and Munch to redefine the subject of the Baigneuses that is commonly presented through the male perspective.
In her strive to reevaluate this trope, the artist captures her female heroines in their intimate instances of solitude and wistfulness through chromatically dynamic compositions. The artist has long been interested in how women feel and act when alone; how they react to their own emotions when unsullied by the male gaze.
Instantly recognisable, Nemeth's works transport the viewer deep into the midst of a mystical jungle of vibrant brushstrokes.
The abstracted background of water streams and plants frame the scenes, injecting depth and a sense of dissociation. The unexpected chromatic choice of works such as Found (2021) adds a layer of mystery as the yellow and red hues set the seemingly tranquil figure ablaze. Becoming one with their surroundings, the figures invite the viewer to project their own reflections and associations to amplify this sense of dramatic emotion and inner turmoil.
Nemeth's muses, each heightened by individual shape, form and colour, appear passive on the outside while the inverted colour scheme reveals their overpowering inner worlds. Manipulating colour as if playing with fire and ice, she creates work that emanates a sensuous, serene sense of nostalgia.
Dreamtime
2022
Oil and acrylic on canvas
60 x 80 cm
Stuck in Her Daydream
2022
Oil and acrylic on canvas
80 x 60 cm
Self Care
2022
Oil and acrylic on canvas
50 x 40 cm
Behind You
2022
Oil and acrylic on canvas
50 x 40 cm
Breathe
2021–22
Oil and acrylic on canvas
80 x 60 cm
Found
2021
Oil and acrylic on canvas
80 x 60 cm
Night Swim
2022
Oil and acrylic on canvas
40 x 30 cm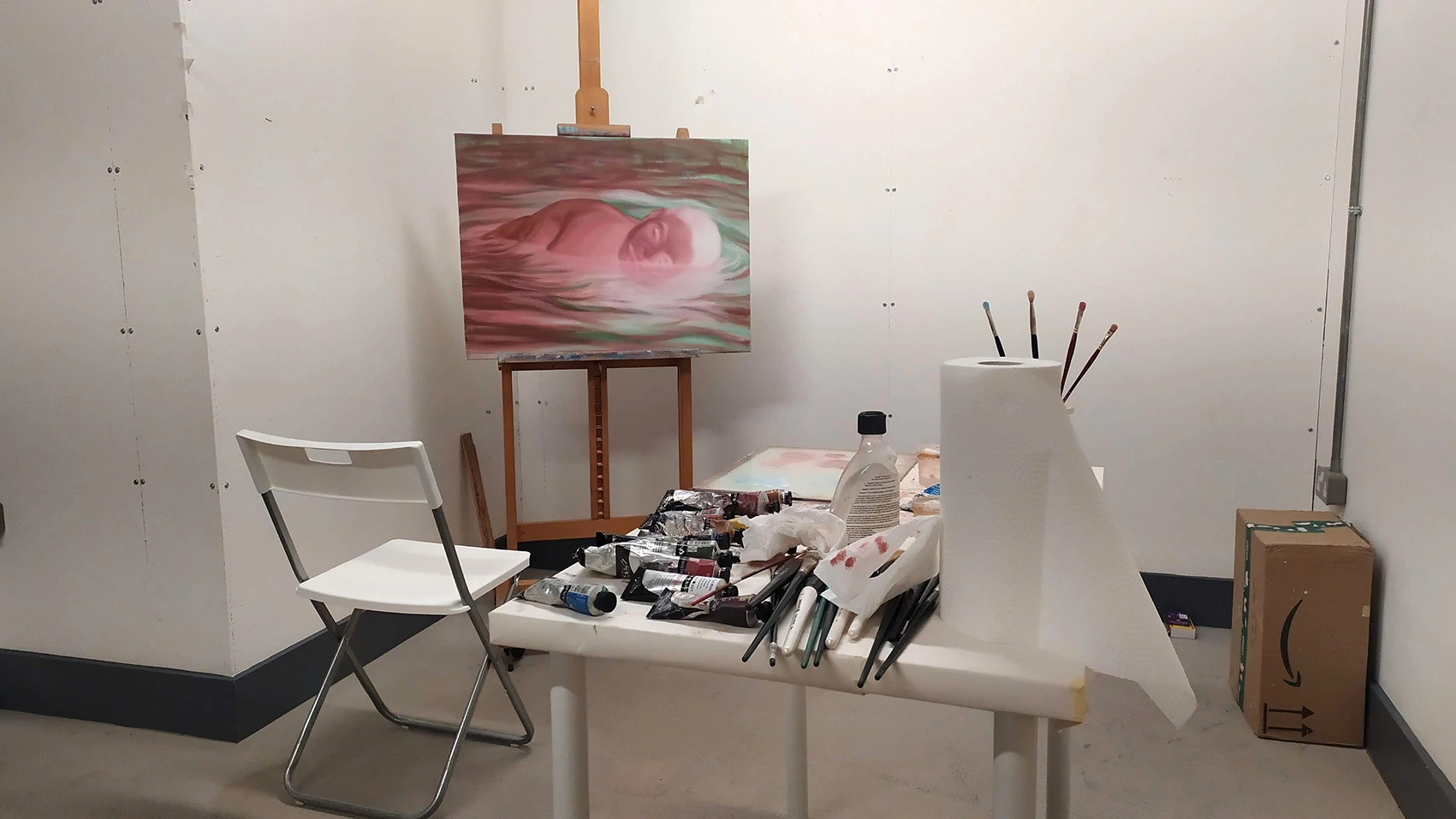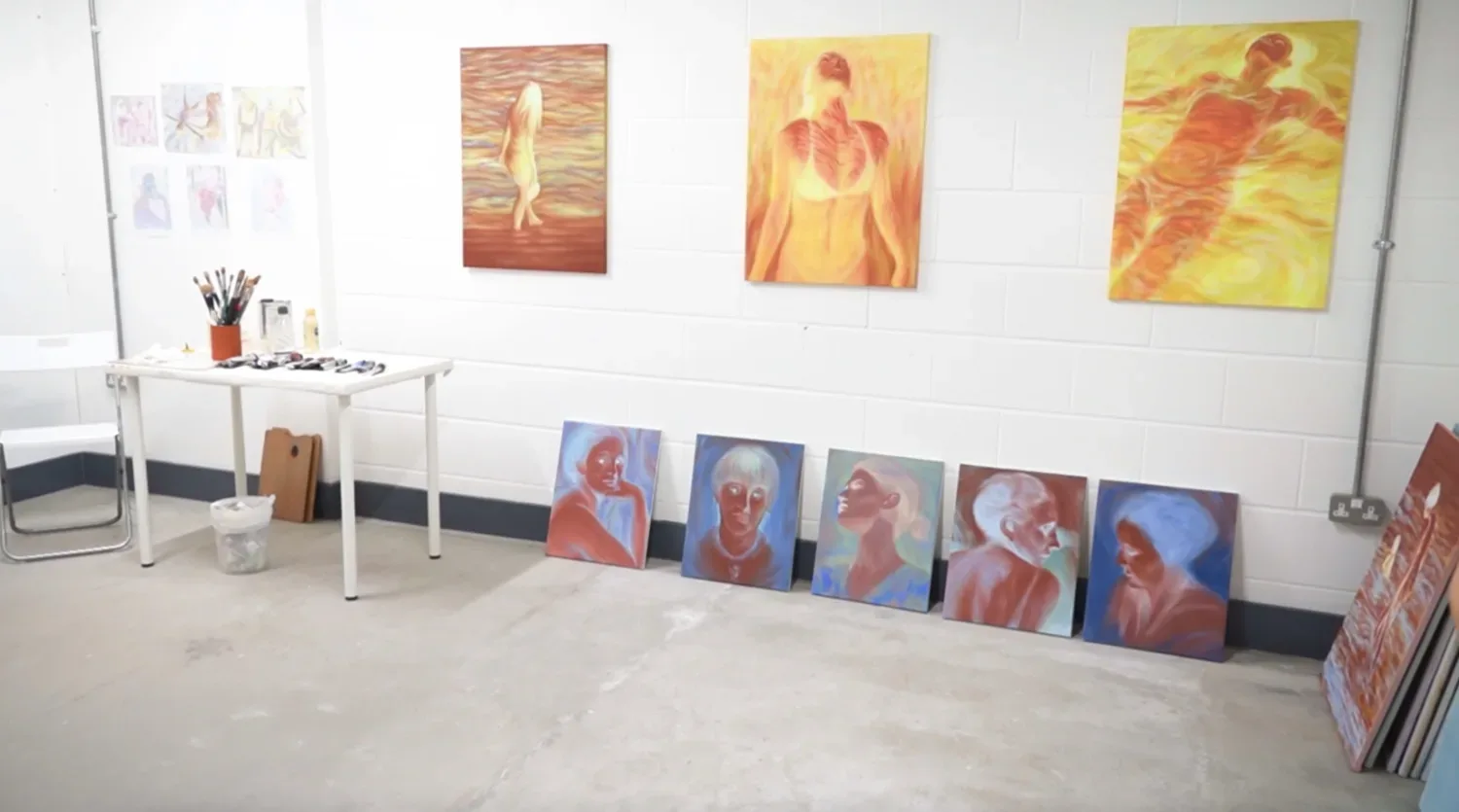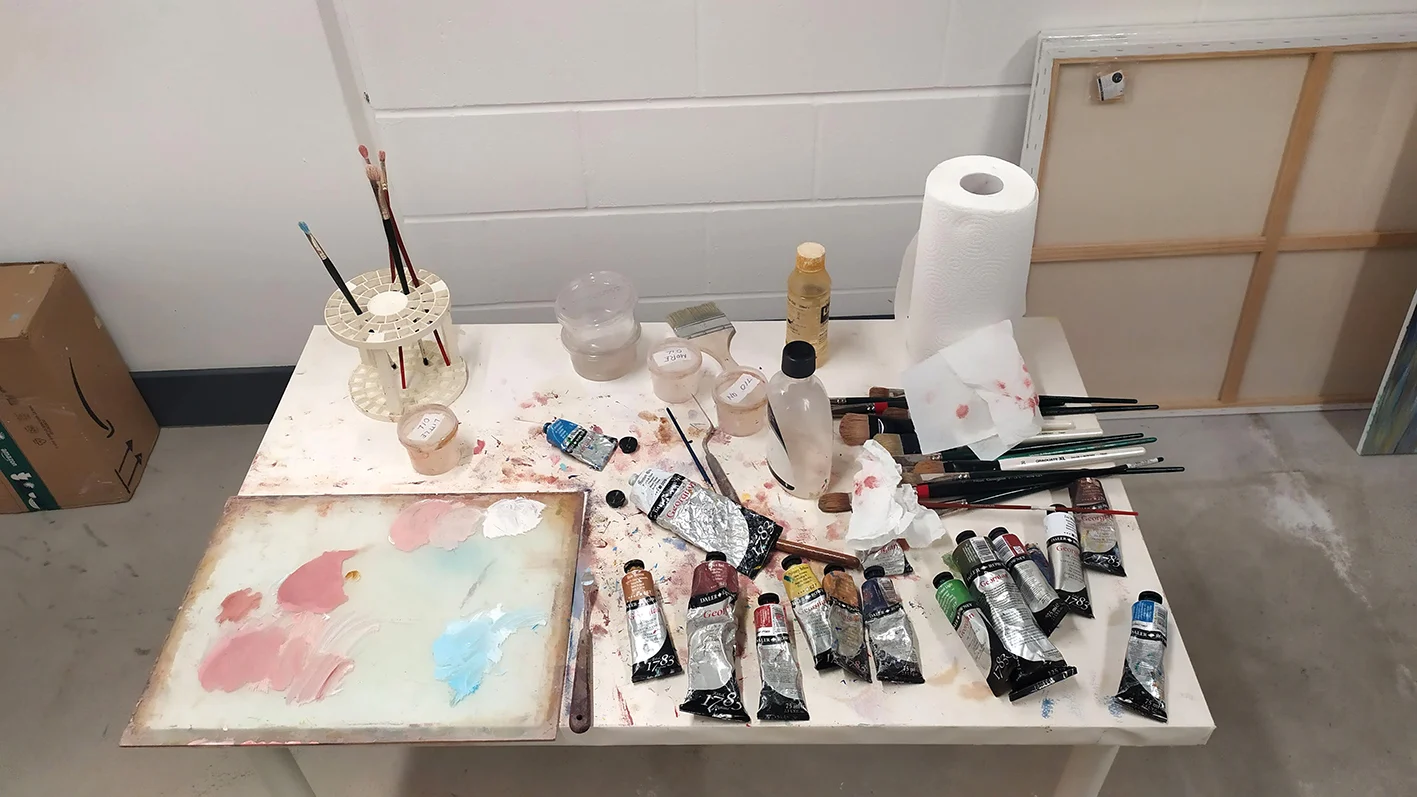 Melitta Nemeth is a London-based painter who graduated with a BA in Printmaking from the University of Fine Art, Budapest in 2004.
She later obtained an MA in Painting from Camberwell College of Arts in London (2021). Nemeth has exhibited with Saatchi Gallery, Tart Gallery and South London Gallery, among others. Her work has been featured in various publications including FADMagazine, The Sunday Times and Create Magazine.
Chosen Charity
Malala Fund
Malala Fund's Education Champion Network supports the work of educators and advocates, helping bolster girls' secondary education around the world. The organisation conducts pivotal research on the impact of girls' secondary education on our world to influence policy and funding decisions.
Visit website