MEMO AKTEN, Waves 2.0: Mountains, fragment #002, unique original, NFT video, 2023.
To err is human, can we say the same for machines? The development of technology is riddled with situations where the system does not work as intended. AI is no different.
Even though nowadays AI is associated with tools such as Midjourney, Stable Diffusion and ChatGPT, which quickly and easily conjure up photorealistic landscapes and plausible well-written texts, this has not always been the case. Just a few years ago the most popular generative models, GANs, struggled with high-definition, realistic placement of facial features and the correct numbers of limbs in the images they produced.
The GAN model frequently suffered from "mode collapse", a phenomenon in which all generated images looked very similar or even identical, instead of the usual, more varied output. Even DeepDream itself – the programme that popularised AI art with its hallucinatory "puppy-slugs" back in 2015 – had its origins in convolutional neural networks, systems primarily designed for recognising and classifying images, not for creative interpretations of patterns. 
What the AI research community saw as "problems" to solve in the race to achieve state-of-the-art, artists gladly embraced. Following the explosion of public interest around DeepDream's psychedelic aesthetics, a new generation of artists entered the field who experimented with GANs, making work that tested the limits of these technologies, explored their weird creativity and presented unexpected new applications. 
Alexander Mordvintsev, INTELLIGENCE ALL THE WAY DOWN, UNIQUE ORIGINAL, NFT interactive web page, 2O23.
The Perfect Error presents works by nine pioneering artists who have defined the aesthetic of the AI art genre for several years, owning datasets, developing custom models and shaping our understanding of the technology and its artistic potential.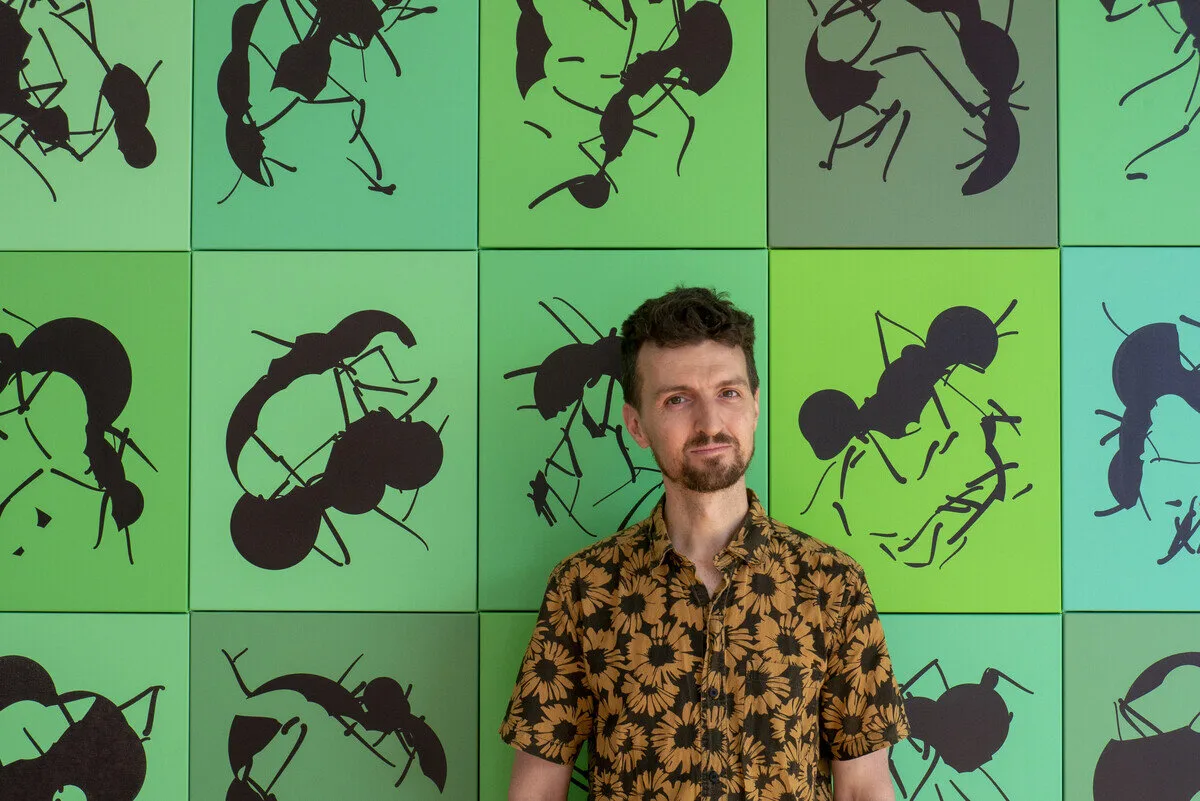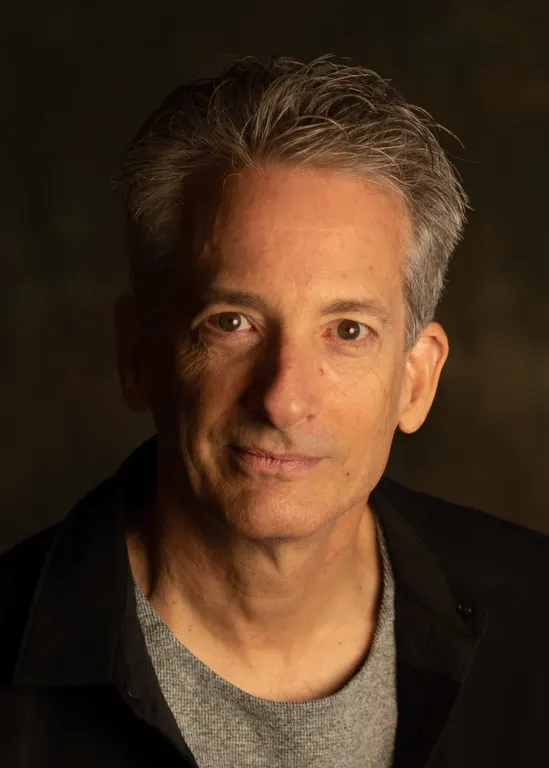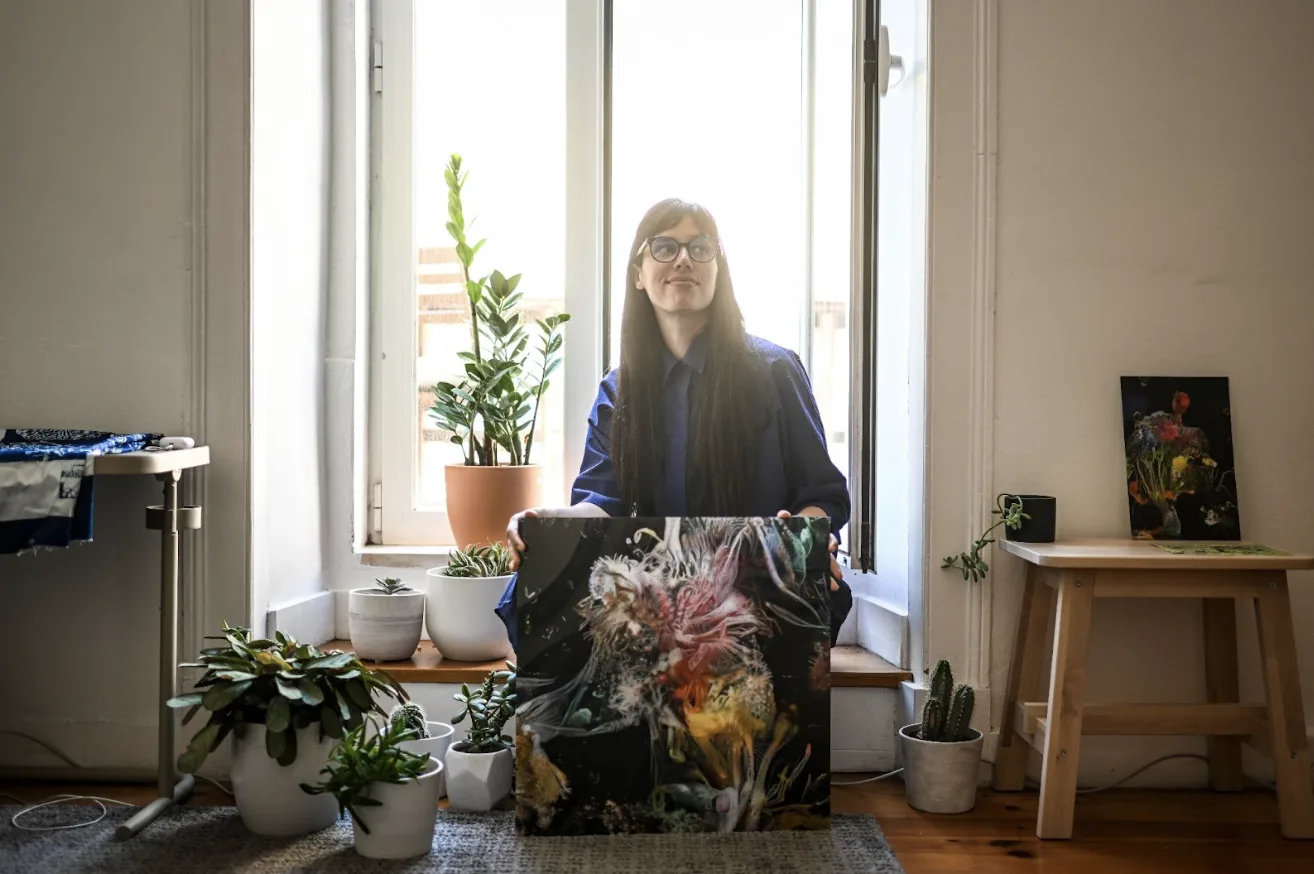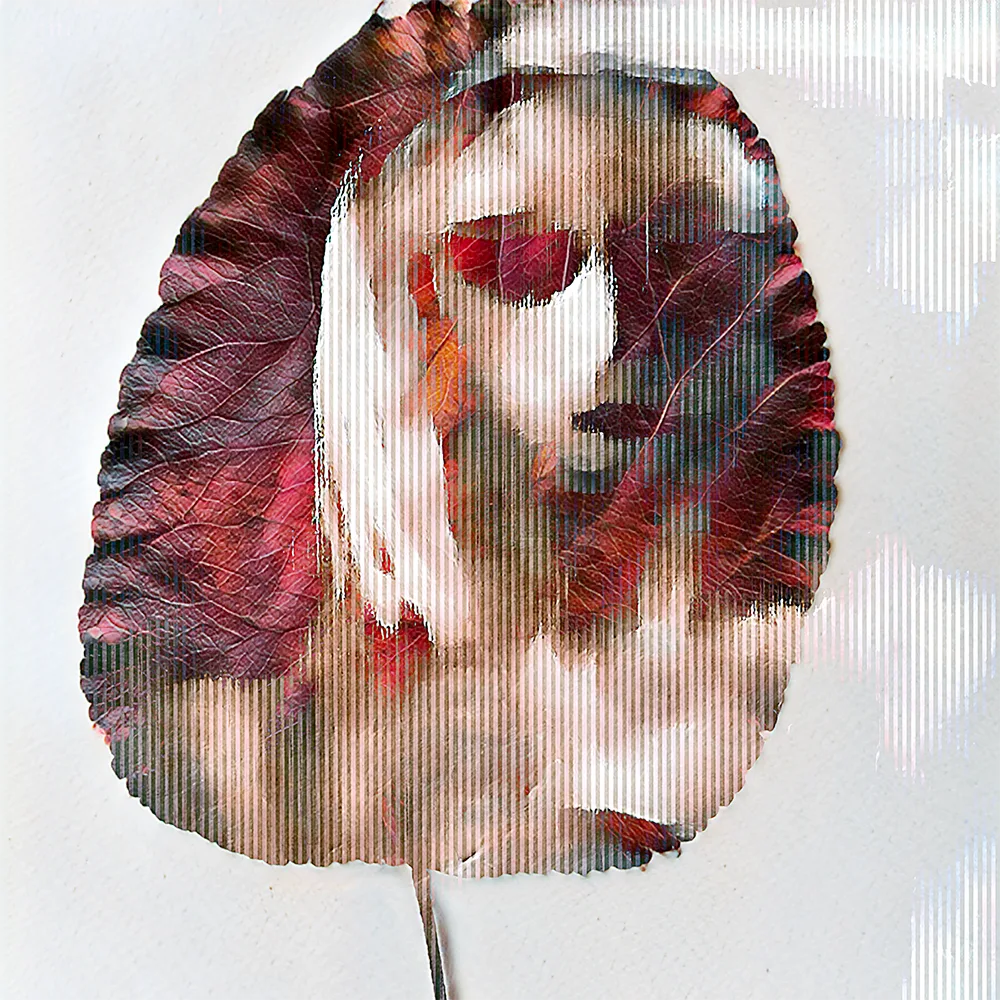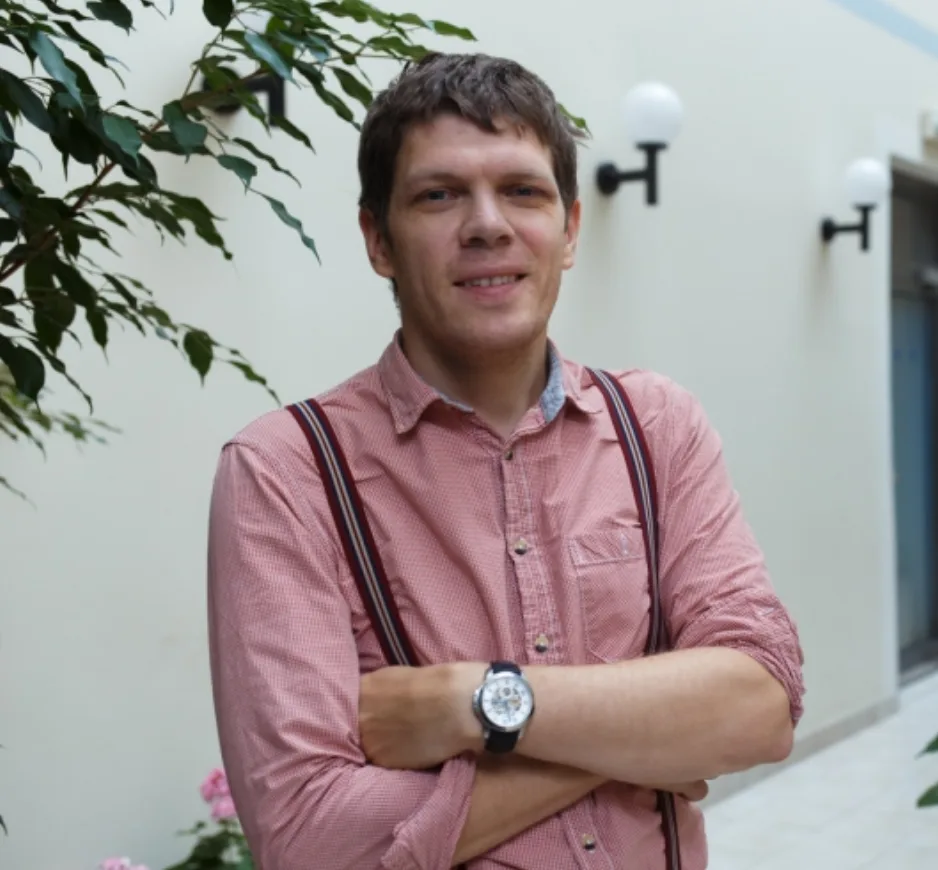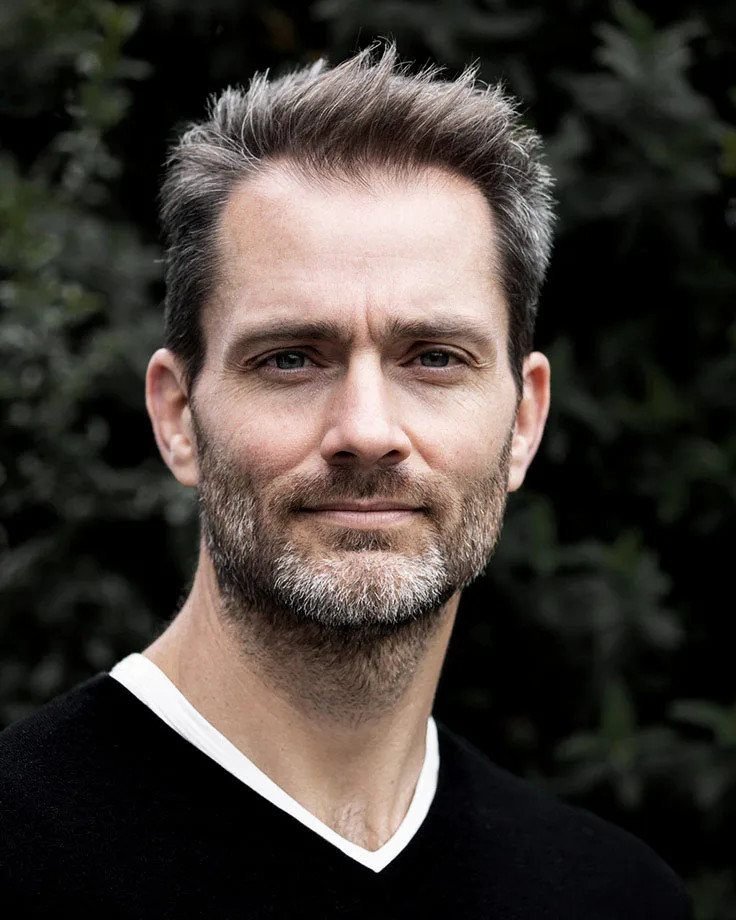 In Helena Sarin's Unjoin: On the Raucous Edge of Stability, a set of grid-like patterns, generated from the artist's landscape and black-and-white drawings, move to the rhythms of the music, a balancing act between creative exploration and general audience appeal. Constructivist themes echo in the evolving forms of a dancer's silhouette in Scott Eaton's Caryatids, while his earlier series of Caffeinated Diversions highlights the GAN's potential to imagine the human form based on a hand-drawn sketch. 
Helena Sarin
is a leading visual artist and software engineer based in the United States. Sarin works with cutting-edge technology to produce complex works of digital art, which highlight the rhythm, repetition, and texture of the mathematical foundations of generative art-making. She interweaves artistic elements and sources, drawing inspiration largely from Russian Constructivism, into her AI-meets-art aesthetic. Sarin served as a guest speaker for a ML/AI conference and, most recently, spoke at MIT, the Library of Congress, and at Capitol One. Sarin has exhibited in major collections in Zurich, Dubai, Oxford, Shanghai, among other locations worldwide. Born in Moscow, Sarin studied computer science at Moscow Civil Engineering University.
Scott Eaton
is an American artist, photographer and creative technologist based in London. Eaton studied at Princeton University, Massachusetts Institute of Technology and received a masters degree from the Royal College of Art, London, UK. His work explores the boundaries of figurative representation at the intersection of data, moving image, AI and sculpture. His practice is concerned with the human condition and our increasingly complex relationship with technology. Eaton's work has been exhibited internationally, including in 2019 at his solo show Artist+AI: Figures & Form in the Age of Intelligent Machines at Somerset House, London, UK and featured in publications including Wired Magazine, GQ, Vogue and the New York Times.
Helena Sarin, 'Unjoin, On the Raucous Edge of Stability', Unique Original, NFT GAN Animation, 2023.
Helena Sarin
Unjoin: On the Raucous Edge of Stability
2023
NFT AV GANimation
Unique original
15 ETH
Scott Eaton
Caryatids
2023
NFT video
Unique original
5 ETH
Scott Eaton
Caffeinated Diversion I
2023
NFT
Edition of 5
0.1 ETH
Scott Eaton
Caffeinated Diversion II
2023
NFT
Edition of 5
0.1 ETH
Scott Eaton
Caffeinated Diversion III
2023
NFT
Edition of 5
0.1 ETH
Scott Eaton
Caffeinated Diversion VI
2023
NFT
Edition of 5
0.1 ETH
Scott Eaton
Caffeinated Diversion VII
2023
NFT
Edition of 5
0.1 ETH
Mario Klingemann's Neural Glitch 1541266710 and Error Correction rely on a human face to showcase the aesthetics of two different stages in the development of AI art, the blurry imprecision of 2018 GANs and the polished photorealism of Stable Diffusion in the 2023 reconstruction of the 2018 image. Yet while image generation may have leapt forward, the same cannot always be said for image classification: Tom White's Crimson Dream highlights that an abstract brown and purple shape can still be deemed offensive to online filters, even five years after the work's creation.
Mario Klingemann
is a pioneer of digital art, working artistically with neural networks and artificial intelligence. Based in Germany, he uses technology to examine age-old questions about creativity, culture and perception. Through his AI-generated portraits Mario continuously challenges traditional aesthetic principles, offering a glimpse into what the future may hold for contemporary art. His works have been shown at the Metropolitan Museum of Art, Ars Electronica Festival, the Museum of Modern Art and the Centre Pompidou. Mario has won numerous accolades including the Lumen Prize Gold Award. In 2019 his installation, Memories of Passersby I, made history as the first autonomous AI machine to be successfully auctioned at Sotheby's. 
Tom White
is a New Zealand based artist investigating machine perception. His current work focuses on creating physical artworks that highlight how machines "see" and thus how they think, suggesting that these systems are capable of conceptual thinking. Over the past 25 years White has exhibited computer-based artwork internationally, including at Honor Fraser Gallery, Los Angeles, US, Nature Morte Gallery, New Delhi, India, MoMA, New York, US and the National Taiwan Museum of Fine Arts, Taichung, Taiwan. He is currently a lecturer and researcher at University of Wellington School of Design where he teaches students the creative potential of computer programming and artificial intelligence.
Looking into the natural world, Daniel Ambrosi's Grasmere Refracted presents English Lake District landscapes, subtly enhanced with a proprietary version of DeepDream and tiled across the screen, the Cubist refraction recalling a computer glitch. 
"After an almost two-year travel hiatus mostly due to pandemic-related restrictions, in late September/early October 2021, I ventured to the English Lake District in hopes of capturing photographic source material for a new collection of giant AI-augmented landscape images. While I was treated to phenomenal displays of light, colour, and atmosphere during that photo expedition, the artworks presented here celebrate my favorite moment, which I captured from Loughrigg Fell mid-morning on 29 September 2021. Grasmere Refracted is my attempt to convey the power, the beauty, and the feeling of this special part of the world and, specifically, of this magical time and place." 
Daniel Ambrosi
is a groundbreaking digital artist based in California. He combines large-scale landscape photography with artificial intelligence to create uncannily immersive and idyllic scenic experiences. He holds a Bachelor of Architecture and a Masters in 3D Graphics from Cornell University. His works have been shown internationally, including at the Focus ART-Boom Fair with MORF Gallery at the Carrousel du Louvre, Paris, France and the Deep AI Art Fair, London, UK. In 2022 Ambrosi's solo exhibition, Landscapes & Dreamscapes: A Retrospective, was held at Ocean Blue Vault in Half Moon Bay, California, US. Additionally, his works have been featured in publications including SEISMA and SLANTED Magazines and the RUSI Journal.  
Daniel Ambrosi
Grasmere "Double Dose" Dreamscape
2023
NFT
Edition of 6
1.5 ETH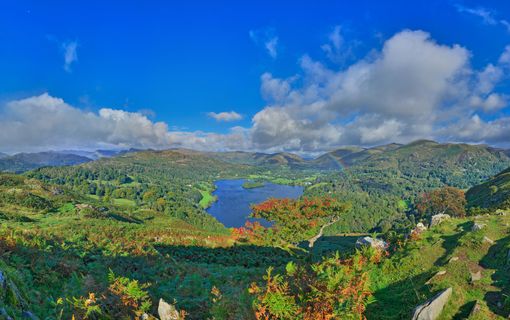 Daniel Ambrosi
Grasmere from Loughrigg Fell
2023
NFT
Edition of 9
1 ETH
Daniel Ambrosi
Grasmere Dreamscape Quintet Cube
2023
NFT Interactive 3D Art Object
Edition of 12
0.75 ETH
Daniel Ambrosi
Grasmere Refracted Reverie
2023
NFT video
Edition of 3
3 ETH
Daniel Ambrosi
Grasmere Infinite Dream
2023
NFT
Unique original
9 ETH
Mountains are seen as waves in Memo Akten's Waves 2.0: Mountains, fragment #002, which is part of a series exploring the concept of "waves" across different fields with AI. 
Memo Akten
is a Turkish artist, musician, researcher and computer scientist currently based in Los Angeles. He uses code to create multi-disciplinary works which explore tensions between ecology, technology, science and spirituality. Akten's work has been exhibited extensively including in the shows Co-Created: The Artist in the Age of Intelligent Machines, Burlington City Arts, Vermont, US, In Plain Sight, The Wellcome Collection, London, UK, and Spiritual Urgency, Stedelijk Museum Schiedam, Schiedam, The Netherlands. He received his PhD from Goldsmiths University of London, specialising in creative applications of Artificial Intelligence and Deep Learning with Meaningful Human Control. He is currently Assistant Professor of Computational Art and Design at University of California, San Diego.
Alexander Mordvintsev's Intelligence all the way down explores our understanding of intelligence through a multiagent system similar to slime mould that reacts to sound, experiencing a disturbance if it is too loud. 
Alexander Mordvintsev
is an artist, scientist and engineer based in Switzerland. He is best known for inventing Google DeepDream, a software programme designed to visualise the inner workings of Deep Learning AI models. DeepDream has been fundamental in inspiring a new wave of artists experimenting with neural networks. Passionate about emergent phenomena and machine learning, Mordvintsev creates artwork which push the capabilities of AI. His work has been featured in numerous exhibitions including AI: More than Human at the Barbican Centre, London, UK and DeepDream: The art of neural networks at the Gray Area, San Francisco US. Recently he has been working at Google Research on Deep Neural Network visualisation, interpretation and understanding.
Finally, the first collaboration between Sofia Crespo and Anna Ridler, Various and Casual Occursions, sees the artists use chlorophyll from plants in their gardens in Lisbon and London to make photofloral tracings, which are then used as a dataset for training the neural network. The piece is a layered image of plant life made from a combination of the dataset, training and output images.
Sofia Crespo
is an artist interested in the intersection of biological processes and machine learning. Based in Lisbon, she creates generative lifeforms to explore how organic life uses artificial mechanisms to simulate itself and evolve. Her works have been exhibited at galleries around the world, including Nvidia GTC AI Gallery, Ars Electronica Gallery Spaces Garden, Kate Vass Gallerie and Kunstverein Hannover. In 2020 she co-founded Entangled Others Studio, a creative studio focused on examining the interconnectedness between us and the non-human world. She has featured in many publications, including ArtNet, Creators Vice and Huck Magazine and in 2022 was a speaker at TED Vancouver. 
Anna Ridler
is an artist and researcher based in London, UK. She holds an MA in Information Experience Design from the Royal College of Art and a BA from Oxford University. She is interested in exploring systems of knowledge and works creatively with collections of information to produce new and unusual narratives. Her work has been exhibited at cultural institutions worldwide including the Barbican Centre, Centre Pompidou, HeK Basel, The Photographers' Gallery, the ZKM Karlsruhe, Ars Electronica and the Victoria and Albert Museum. In 2019 she received an honorary mention in the Ars Electronica Golden Nica award and was listed by Artnet as one of the nine "pioneering artists" exploring AI's creative potential. 
This exhibition harks back to the spirit of exploration that underpins artistic engagement at each stage of AI development – the delight in finding a new aesthetic, the enthusiasm for testing new creative possibilities and the chance to shape your own practice alongside cutting edge technology. Sometimes, the technology may not work as intended by its original authors, but that does not deny the artist the opportunity to find the perfect error within it.
Curator Spotlight
Luba Elliott
Luba Elliott is a curator, producer and researcher specialising in artificial intelligence in the arts. She is currently working to educate and engage the broader public about the developments in creative AI through talks and exhibitions at venues across the art, business and technology spectrum including The Photographers' Gallery, Victoria and Albert Museum, ZKM Karlsruhe, Impakt Festival, The Leverhulme Centre for the Future of Intelligence, CogX, NeurIPS and ICCV.  Her projects include ART-AI Festival, the online gallery aiartonline.com and NeurIPS Machine Learning for Creativity and Design Workshop. She is an Honorary Senior Research Fellow at the UCL Centre for Artificial Intelligence. Prior to that, she worked in start-ups, including the art collector database Larry's List. She obtained her undergraduate degree in Modern Languages at the University of Cambridge.