LoVid, Pollen Punch, NFT video, Edition of 3, 2023
The Pixel Generation presents work by 14 pioneering artists who use pixels to explore digital images as operating systems.
Originating in creator communities historically excluded from the art world, their work offers unique insight into the gamified aesthetics and politics of Web3. In this era of creative disruption, pixels have resurfaced as a unifying code instrumental in shaping a new ecosystem. Unit London, in collaboration with Right Click Save, proudly celebrates the artists who are currently transforming technostalgia into power, and driving the future of digital art.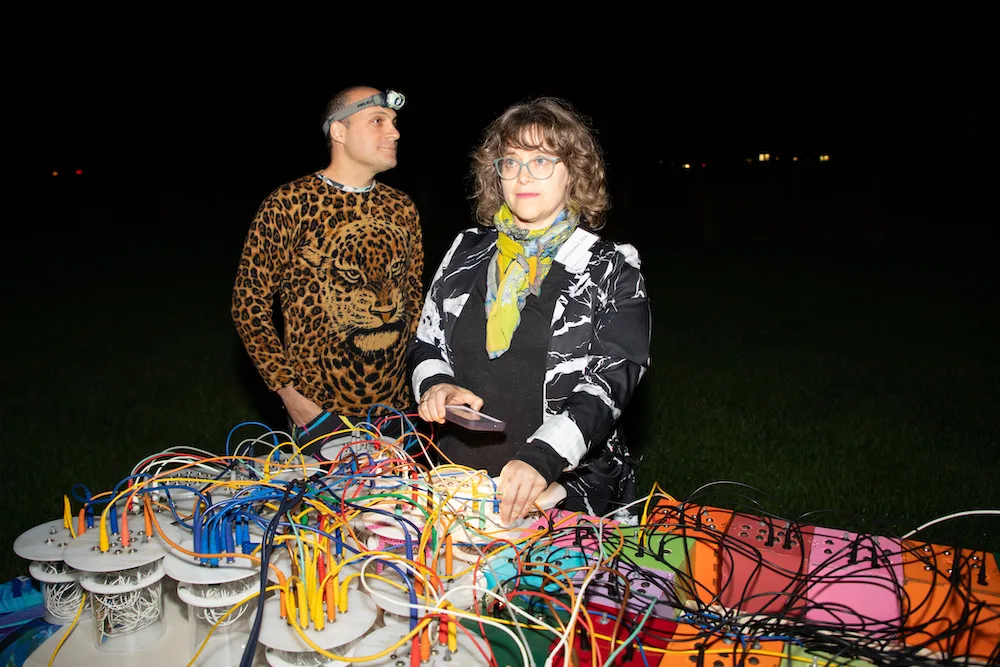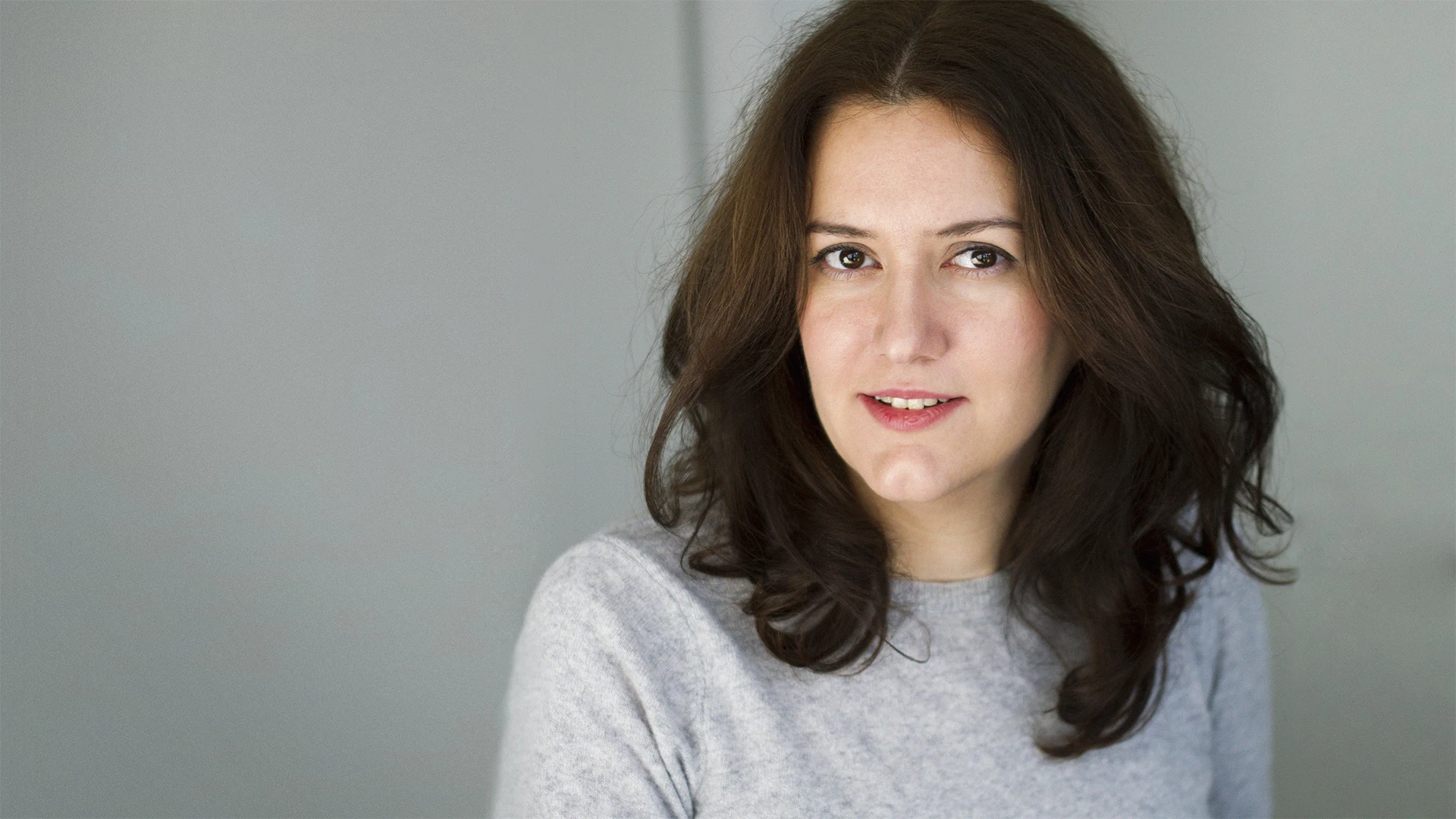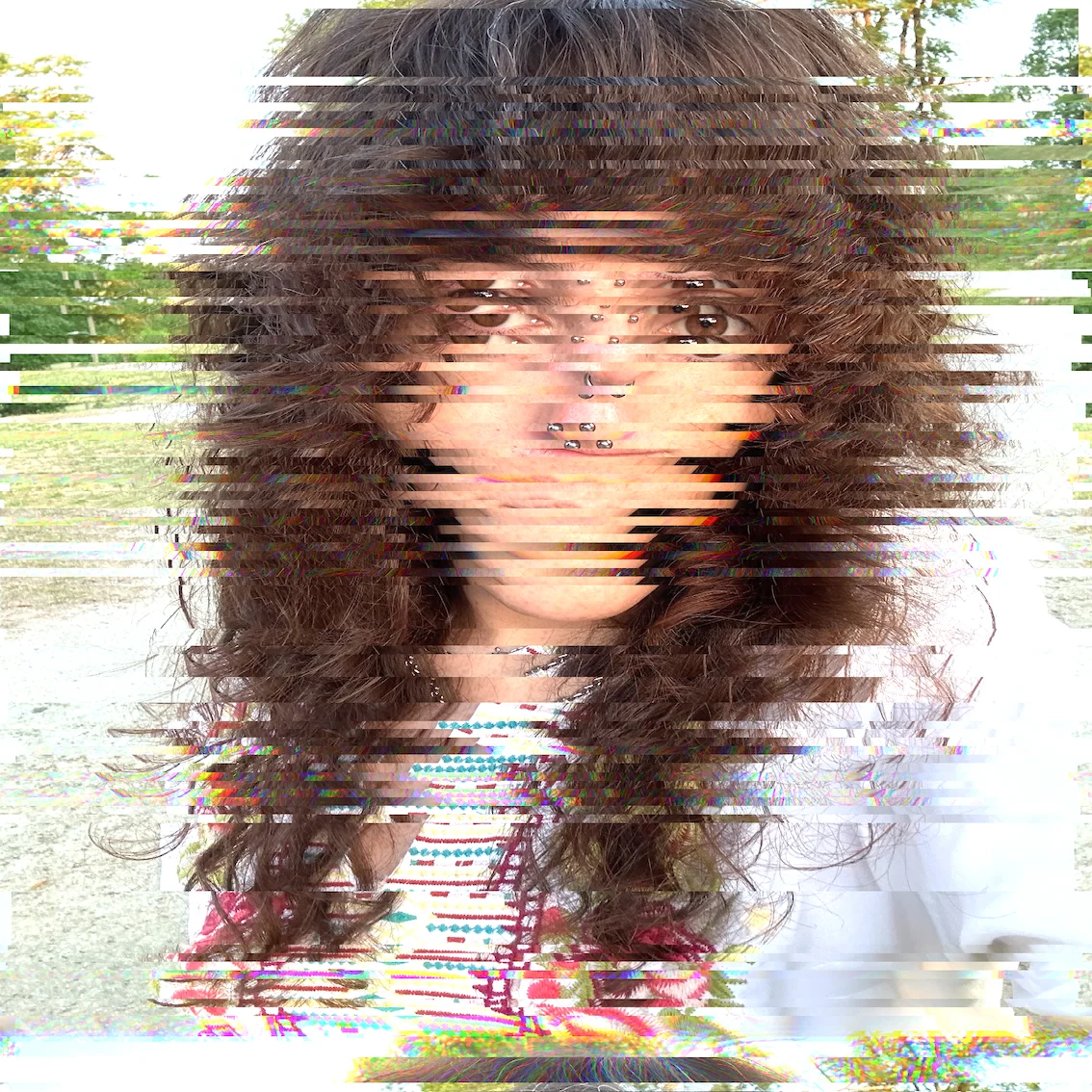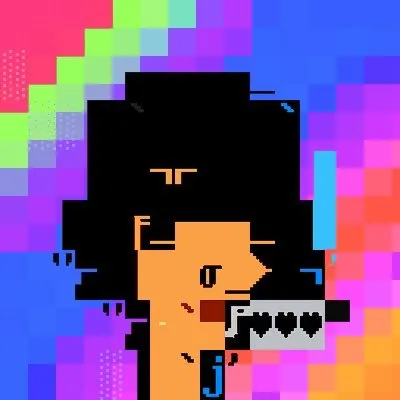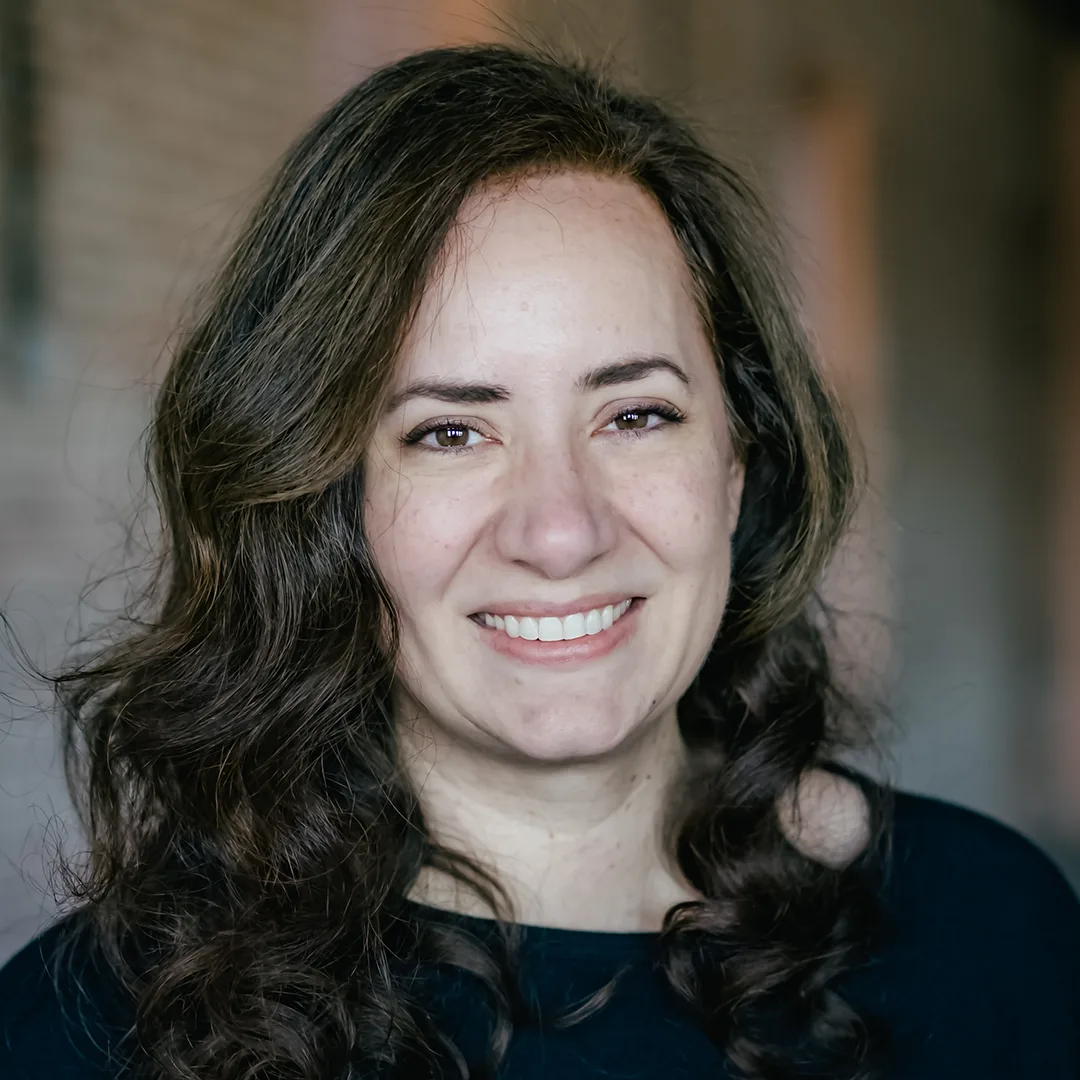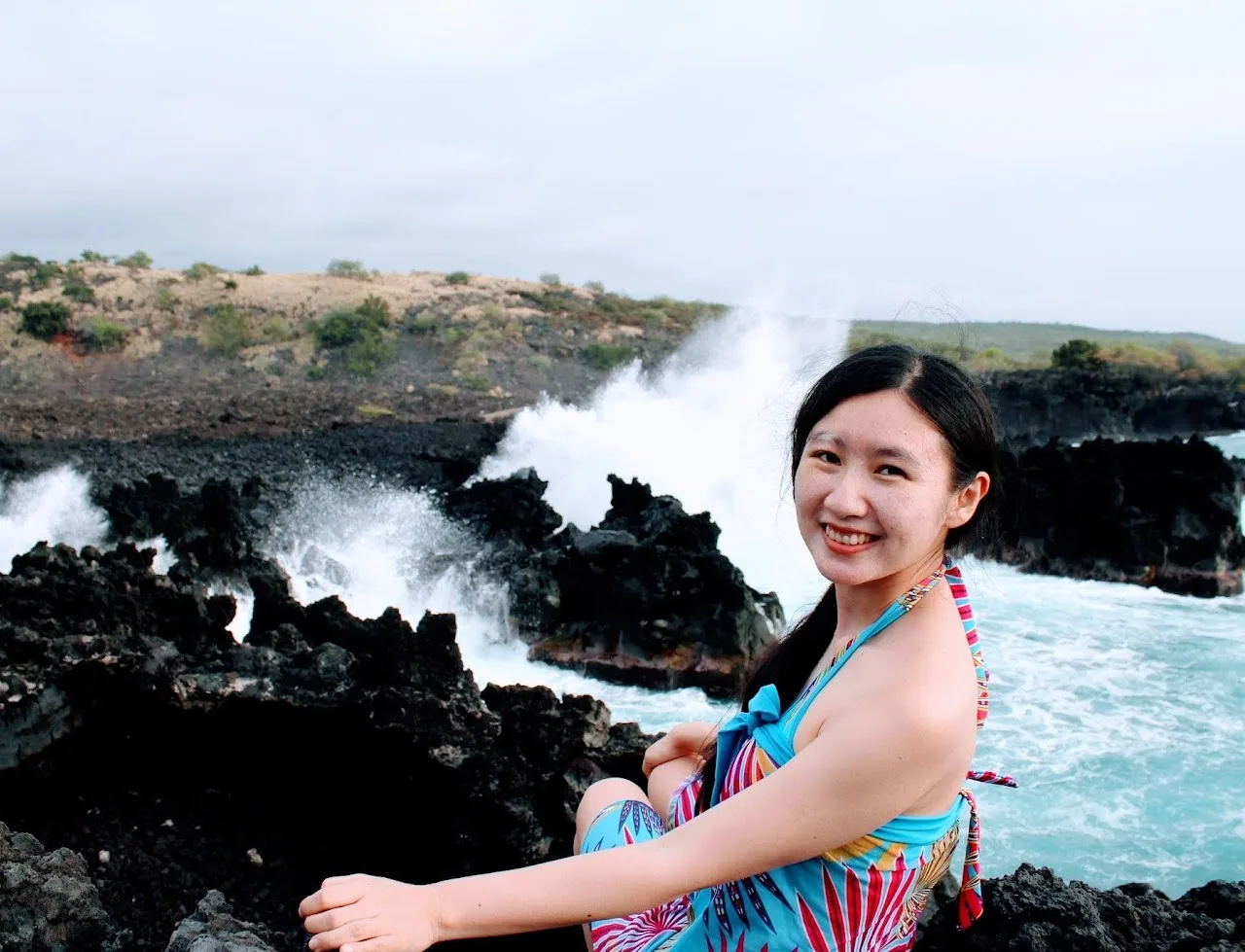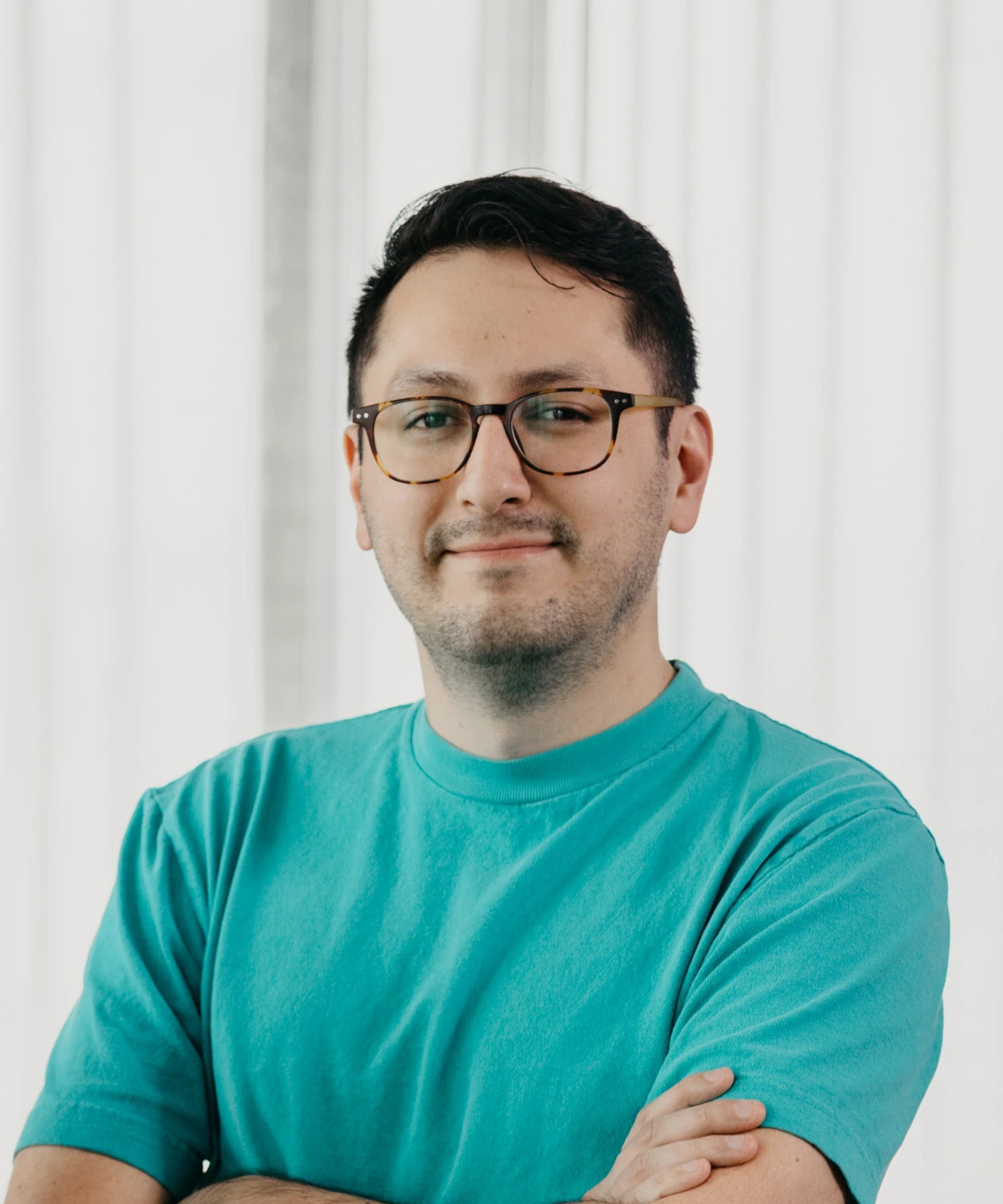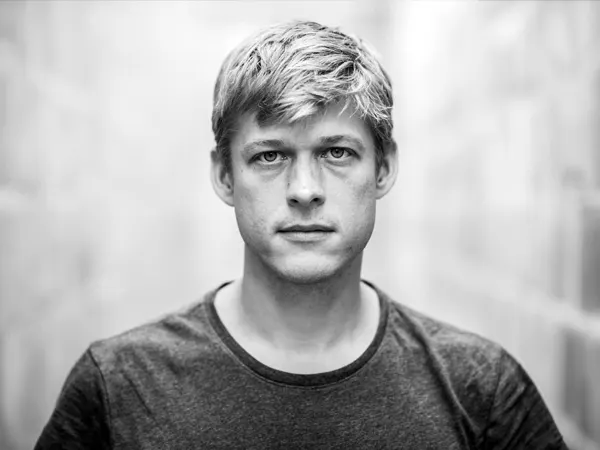 Pixels (or picture elements) are the essential ingredients of digital images – pieces of visual information that define an information economy in which humans are increasingly enmeshed.
Pixel art is a type of digital art that uses graphical software to build up the visual field according to pixels of varying colour value.
However, until recently, pixel art tended to exist outside the domain of contemporary art, in part because of its visual proximity to early video games as well as the autonomy of its creator community. Back in the 1970s and '80s, pixelation reflected the low resolution of available systems. However, as game engines advanced, pixels were increasingly used to critique technical systems, with artists such as Jodi and Cory Archangel calling attention to the artificial construction of the digital environment according to individual bits (units of binary information).
The prominence of pixels in digital art since the NFT – often referred to as "crypto art" – suggests we are now living in an age of technostalgia, born of a longing for video games past and the perceived innocence of early personal computers. CryptoPunks (2017) bespeaks this trend as both the prototype PFP (profile picture) and a prime example of generative art. Back in 2012, Kim Asendorf introduced "pixel sorting" as a new open source code by which generative artists could modify existing images. Its value as a tool of visual disruption has been to unite pixel, generative, and glitch art according to a logic of wilful malfunction.
Fay Carsons, Hyper-municipal Sigil Warfare II, Unique Original NFT, 2023
Many of the artists included in this exhibition use code to generate pixelated imagery. But like pixel art of the past, generative art has also been marginalised by the art world for its associations with computing (and therefore the military-industrial complex) and because its creators have tended to reside outside established fine art institutions. Yet it is the very fact that artists are engaging with generative systems that allows them to imagine socially progressive futures.
Thanks to new Web3 technologies such as blockchain, NFTs, and smart contracts, the vast community of digital creators can now marketise its work in a way that achieves parity with traditional fine artists. This is expanding the domain of art into a new digital geography in which the artist is reborn as a creative entrepreneur with direct access to their own community of collectors. The aesthetic consequence for the crypto art produced thus far has been an eclectic visual repertoire born of the collision of new and old media.
Aleksandra Jovanic, Finity Pool, Interactive Webpage, Unique Original NFT, 2023
For eBoy, "pixels are the atoms of our universe" and the foundation of pixel art as an aesthetic and natively digital workflow. Classifying themselves first and foremost as "builders", their work, Whit3-Blackh0l3-Bi0psy, carries all the isometric allure of a new posthuman architecture, albeit one rooted in the artists' early experience of the Apple II back in the 1970s.
eBoy
is an art group based in Los Angeles and Berlin. Founded in 1997 by Kai Vermehr, Steffen Sauerteig and Svend Smital, it is widely regarded as one of the pioneers of pixel art, often referred to as The Godfathers of Pixel. The central idea behind eBoy was to have fun using newly available digital tools and media. The decision to directly work on, and for, the screen led to the use of pixels. A modular-based work system started to evolve and resulted in complex object-based artwork. Their work has been presented in galleries worldwide and they have worked with major clients, including Adidas, Balenciaga, Coca-Cola, Google, Gucci and The New York Times, amongst many others.
Like eBoy, Qian Qian works one pixel at a time, regarding the square pixel grid as the essential architecture of pixel art. Known principally for his CryptoCitizens that capture the community of generative art collectors, his new work Full Moon Fever conjures an image of life on a digital frontier. 
Qian Qian
is an artist and graphic designer based in New York. With 20 years of experience working in the field of advertising and design, he has created award-winning work for prestigious brands including Samsung, Nike, Coca-Cola, and Google. He is currently the creative director of Bright Moments gallery and artist of the ongoing generative art collection, CryptoCitizens. His work has been featured by Apple and exhibited by the Victoria & Albert Museum, London and Lincoln Center, New York. 
While the term "pixel art" is often applied strictly to artists who work pixel by pixel using pre-existing software, the past year has witnessed a wealth of generative projects that justify an expanded definition. Many of the artists shown here have crafted new generative projects purposely for this exhibition, involving chance in the production of emergent ecosystems. 
The resulting abundance is striking, ranging between concrete structure and elusive atomisation. Where Loackme (Limbo) and Galo (COMPUTATIONS) maintain the pixel as a surviving principle, Sarah Ridgley (Pennyland) and Fay Carsons (Hyper-municipal Sigil Warfare) imagine worlds on the edge of elemental breakdown.
Loackme
is a French generative artist currently working in Amsterdam. After completing his PhD in Statistics and working as a researcher, he made the decision to leave academia in 2018 and pursue his passion for digital art and graphic design. Loackme's artistic practice is characterised by his exploration of monochrome and geometric designs, as well as animated loops. Amongst other things, he's a self-professed "dither enthusiast", using various dithering algorithms to create the illusion of a wide range of colours (or shades of grey) from a limited palette. The strong aesthetics and constraints associated with these algorithms are a constant source of inspiration for him. Loackme's works have been exhibited internationally including at NFT.NYC, DEMO Festival and PARIS+ par Art Basel.
Galo
also known as itsgalo, is a designer, writer, and educator working across various creative fields from architecture to digital art to experimental software. His work interrogates our ongoing relationship to software culture. Through animation, limited colour palettes and low-res graphics he recalls the strange behaviours and aesthetics of digital media and connects his work to the history of computer-based art. His artwork has been included in exhibitions worldwide, including Imperfections at Verse, London; Parallel Rules at a83 Gallery, Soho, New York and Bit by Bit at the Seattle NFT Museum, Seattle. He is currently an assistant professor of architecture at the University of Kentucky's College of Design.
Sarah Ridgley
is an American artist currently based in Arkansas. Her work explores the space between the hand-drawn and the computer-drawn and considers how to blur those boundaries. She discovered generative art by chance when teaching herself programming and was drawn to the idea of creative coding. She uses p5js and JavaScript to build her programs and designs her own algorithmic brushes to complete each piece. Her work has been exhibited internationally, including at The Digital for Miami Art Week (2021), Artists Who Code at VellumLA (2022), with Tezos at Art Basel, Hong Kong and Paris+ par Art Basel (2022), FEMGEN (2022), and Code Chronicles with bitforms gallery (2023).
Fay Carsons
is an American artist and musician who employs generative and computational techniques in her work. Her focuses include shaders, modular synthesisers, and the aesthetics of limit experiences and liminality. She has dropped a number of projects on fx(hash), including Angels, where she experimented with fragmented geometries and capitalised on the contrasts between dark and light to create striking shapes within empty space. In other projects, including Apophenia and Annealment, she has explored more organic, amorphous forms, demonstrating her versatile practice and mastery of colour.
loackme
Limbo
NFT Animated GIF
1/1
0.7 ETH
itsgalo
COMPUTATION-230423-36230
Animated GIF Loop
0.25 ETH
itsgalo
COMPUTATION-230423-9674
NFT Animated GIF
1/15
0.05 ETH
Sarah Ridgley
Pennyland I
0.1 ETH
Sarah Ridgley
Pennyland II
0.0998 ETH
Fay Carsons
Hyper-municipal Sigil Warfare I
2023
NFT
Unique original
0.03 ETH
Fay Carsons
Hyper-municipal Sigil Warfare II
2023
NFT
Unique original
0.03 ETH
Fay Carsons
Hyper-municipal Sigil Warfare III
2023
NFT
Unique original
0.03 ETH
Thankfully, an expanding art world invites a plurality of approaches. Based out of Nairobi, Kamau Kamau's highly personal form of pixel art is indebted to traditional Kenyan pattern.
Kamau Kamau
is a multidisciplinary creator from Nairobi, Kenya. Through his Computer Science studies he delved into generative art, merging his two life-long passions: coding and art. He draws inspiration from a range of sources, including dreams, people, everyday designs and nature. Since 2021 he has collaborated with developer Ian Wright to create generative art NFTs, while also pursuing solo projects. He has dropped on fx(hash), Objkt and OpenSea, among many other platforms. Driven by a desire to express ideas and provoke imagination, he aspires to leave a lasting impact as a pioneer in the African crypto-art ecosystem. 
Kamau Kamau
Askew I
NFT
Unique Original
0.1 ETH
Kamau Kamau
Askew II
NFT
Unique Original
0.1 ETH
Kamau Kamau
Askew III
NFT
Unique Original
0.1 ETH
Kamau Kamau
Askew IV
NFT
Unique Original
0.1 ETH
Kamau Kamau
Askew V
NFT
Unique Original
0.1 ETH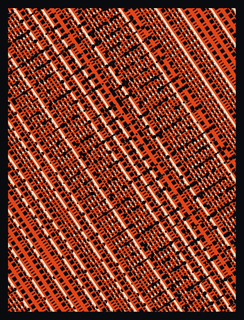 Kamau Kamau
Askew VII
NFT
Unique Original
0.1 ETH
Kamau Kamau
Askew VIII
NFT
Unique Original
0.1 ETH
A number of other artists adopt pseudo-pixelation over rigid canon. Where Elsif's ethereal Last Rain of April recasts the bitmap as a matrix of fibrous filaments, Aleksandra Jovanić trades in pixelation for tectonic precision in her latest work, Finity Pool.
Elsif
is a Chinese-Canadian visual artist and computer scientist, currently living in California. She has always had a keen interest in art and started drawing realistic portraits of people at a very young age as a way to learn facial features to cope with face blindness. She was drawn to programming due to its infallibility and ability to automate and expedite what would otherwise be repetitive tasks. With a focus on experimentation in techniques and expression, Elsif creates digital art with geometric shapes and parametric curves, using lots of maths, some physics, and occasionally some machine learning. She also draws inspiration from both Eastern and Western cultures, demonstrating the beauty of algorithmic motifs and their connection to nature and human perception.
Aleksandra Jovanić
is an artist and programmer from Belgrade, Serbia, who holds a PhD in digital arts and a BSc in computer science. In her research and artistic practice she combines various media, mainly in the field of interactive art, art games, and generative art. Jovanic's recent works focus on the aesthetic of data visualisation and optical illusions, as well as explorations of accepted concepts of truth and reality. Her work has been exhibited internationally, and she has been included in exhibitions held by VerticalCrypto Art, FeralFile and Tezos. As an assistant professor, she teaches at the new media department at the Faculty of Fine Arts in Belgrade.
Despite her fondness for retro games consoles like the 16-bit Sega Genesis, Ina Vare has built a career on dithered GIF art. Adopting an approach more in keeping with glitch, her new series (I Am Seabed, I am Sea Ice, and I am Part of You) reveals the haunting force of technostalgia. By contrast, Empress Trash's latest trio plays on postmodern flatness, with the aptly titled Memories Live On Forever, a paean to pop art past and future.
Ina Vare
is a Latvian glitch and analogue video artist. She holds a BA and MA in Visual Communication from the Art Academy of Latvia. With a deep understanding of digital, VHS, and circuit-bending tools, she experiments with retro-analogue video aesthetics to re-create a nostalgic visual experience which reflects the depths of noise, error, and glitch. Her video art has been featured in international film festivals, including Reykjavik International Film Festival (2011), Shanghai International Film Festival (2011) and Filmfest Dresden (2012). Since joining the CryptoArt community in 2021, Ina has collaborated with artists and collectives, such as Max Capacity, Letsglitchit and Death Punk. Her work has been hugely influential on the #TRASHART movement.
Empress Trash
also known as Drea Jay, is a visual artist currently residing in Mexico City. A lifelong artist, she earned her BFA in Painting, Drawing, and Animation/Design from the University of Iowa in 2014. Shortly after, she moved to the Bay Area where she worked alongside many other artists, became a member of the Firehouse Art Collective and was included in a variety of exhibitions including Ai Wei Wei's show on Alcatraz. In 2021 she entered the crypto art scene and has since been exhibited internationally including at Sotheby's New York; Miami Art Basel; SXSW in Texas as well as in Mexico City, Melbourne and the Ted Talks Conference in Vancouver. As a process orientated artist, she embraces abstraction, surrealism, trash, glitch art, and AI to explore the subconscious connections between various aspects of life. 
INA VARE
I Am Seabed
1 ETH
INA VARE
I Am Sea Ice
1 ETH
INA VARE
I Am Part Of You
1 ETH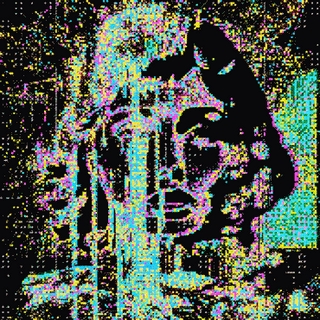 Empress Trash
Memories Live On Forever #2/10
0.1 ETH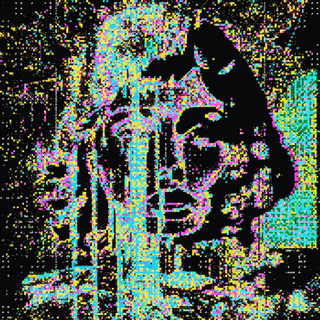 Empress Trash
Memories Live On Forever #3/10
0.1 ETH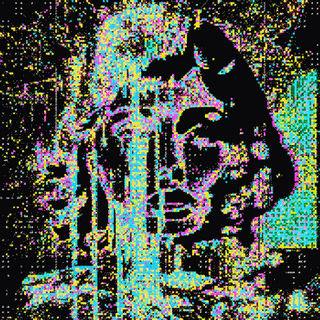 Empress Trash
Memories Live On Forever #4/10
0.1 ETH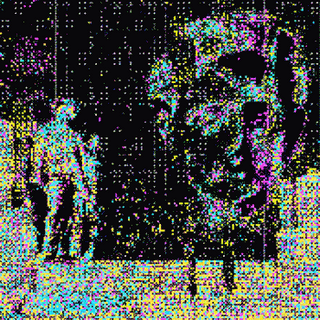 Empress Trash
How Do You Feel Without #1/10
0.1 ETH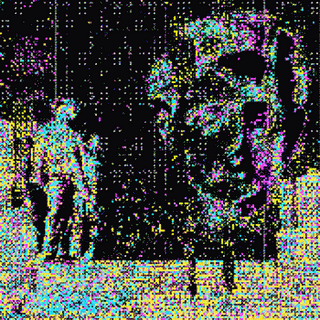 Empress Trash
How Do You Feel Without #3/10
0.1 ETH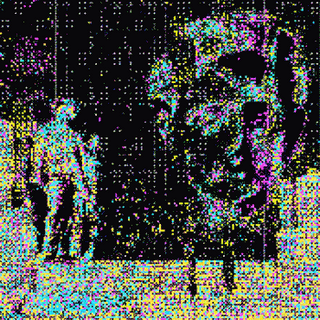 Empress Trash
How Do You Feel Without #6/10
0.1 ETH
Of all the artists in this show, LoVid, Peter Burr, and Kristen Roos align most closely with the critical frame of net art. Fond of repurposing tech as much as building their own, LoVid's new work Stream Processing is a tapestry of retrofuturist fantasy.
LoVid
is an artist duo, based in New York. Making use of home-made synthesisers and hand-cranked code, they have worked collaboratively since 2001. Their work has been presented internationally at venues including the Netherland Media Art Institute, ICA London, The Jewish Museum, MoMA and the International Film Festival Rotterdam. Their projects have received support from organisations including The Robert Rauschenberg Foundation, UC Santa Barbara and the New York Foundation for the Arts. In 2022 their collection About Tide Predictor was selected for an Art Blocks Curated release. Their work is also included in numerous museum collections worldwide, including The Whitney Museum of American Art, Parrish Art Museum and The Heckscher Museum.
Kristen Roos sees the constraints of retro tech as the principal source of their creative potential. Armed with software for the Apple IIe, Atari 800XL, Amiga, Macintosh, and Commodore 64, works like SOLID-STATE animate digital paint with a file size fit for Web3. 
Kristen Roos
is an artist and educator based in Vancouver, Canada. With a BFA from Concordia University and an MFA from the University of Victoria, Roos works across a wide range of mediums including electronic and electroacoustic music composition, sound design, animation, printmaking, textiles and media archaeology. He has completed numerous residencies and received a number of research and production grants through the Canada Council for the Arts, and BC Arts Council. His work has also been exhibited internationally by Vellum LA, Digital Arts Zurich Festival and Ars Electronica and he has had solo exhibitions at Penticton Art Gallery, Canada and Beletage Artspace, Zurich.
For Peter Burr, pixel art remains contested terrain. Conscious of the materiality of the digital, he admits to being "curious about what happens when we pay attention to the lattice of crystal cubes that undergirds every image." On the evidence of his Architecture Machine, the only solace in a world of pixel generation is human-machine interaction.
Peter Burr
is a digital and new media artist based in Brooklyn, New York. His practice often engages with tools of the video game industry in the form of immersive cinematic artworks. These pieces have been presented internationally by various institutions including Documenta 14, Athens; MoMA PS1, New York; and The Barbican Centre, London. Previously he worked under the alias Hooliganship and founded the video label Cartune Xprez through which he produced hundreds of live multimedia exhibitions and touring programs showcasing artists at the forefront of experimental animation. He has been awarded a Guggenheim Fellowship, a Sundance New Frontier Fellowship and a Creative Capital Grant, among numerous other accolades.
Text by Alex Estorick, Editor-in-Chief at Right Click Save
Get in touch for additional information, and to receive updates on the exhibition.
ENQUIRE