1 - 19 December 2020
Unit London
IRL
Group Exhibition
In IRL, a generational and international group of artists address an impending, yet obscure future. During these unparalleled times of isolation and remoteness, our very definition of the term 'IRL' can no longer unequivocally differentiate between our physical reality and our digital reality.
In response to an uncertain world, the works presented in IRL manifest as disquietingly surrealist spaces that are brimming with fantastical and mystical elements. Any apprehension about the unknown is juxtaposed with a creative curiosity as these artists explore uncharted territory. As we internationally attempt to realise a 'new-normal', this group of artists strives towards innovative methods of representation to describe an ever-changing global landscape.
This is a new world in which human connection has become progressively lacking and longed for.
Our encounters with others are now frequently mitigated by digital spheres. Many of these works examine how technology interlocks with our physical world by incorporating digital and pop cultural iconography to investigate the impact of virtual imagery on artistic imagery. IRL indicates the contemporary issue of extracting reality from the imagined, idealised and romanticised images that confront us in the continually developing cosmos of online media.
In these strange times of lockdowns and social distance, these boundaries between the material universe and the virtual universe have become increasingly blurred. Through the use of heightened abstraction and the surreal, the works presented in IRL directly address this modern phenomenon by indicating the difficulty of separating 'real' life from mediated experiences.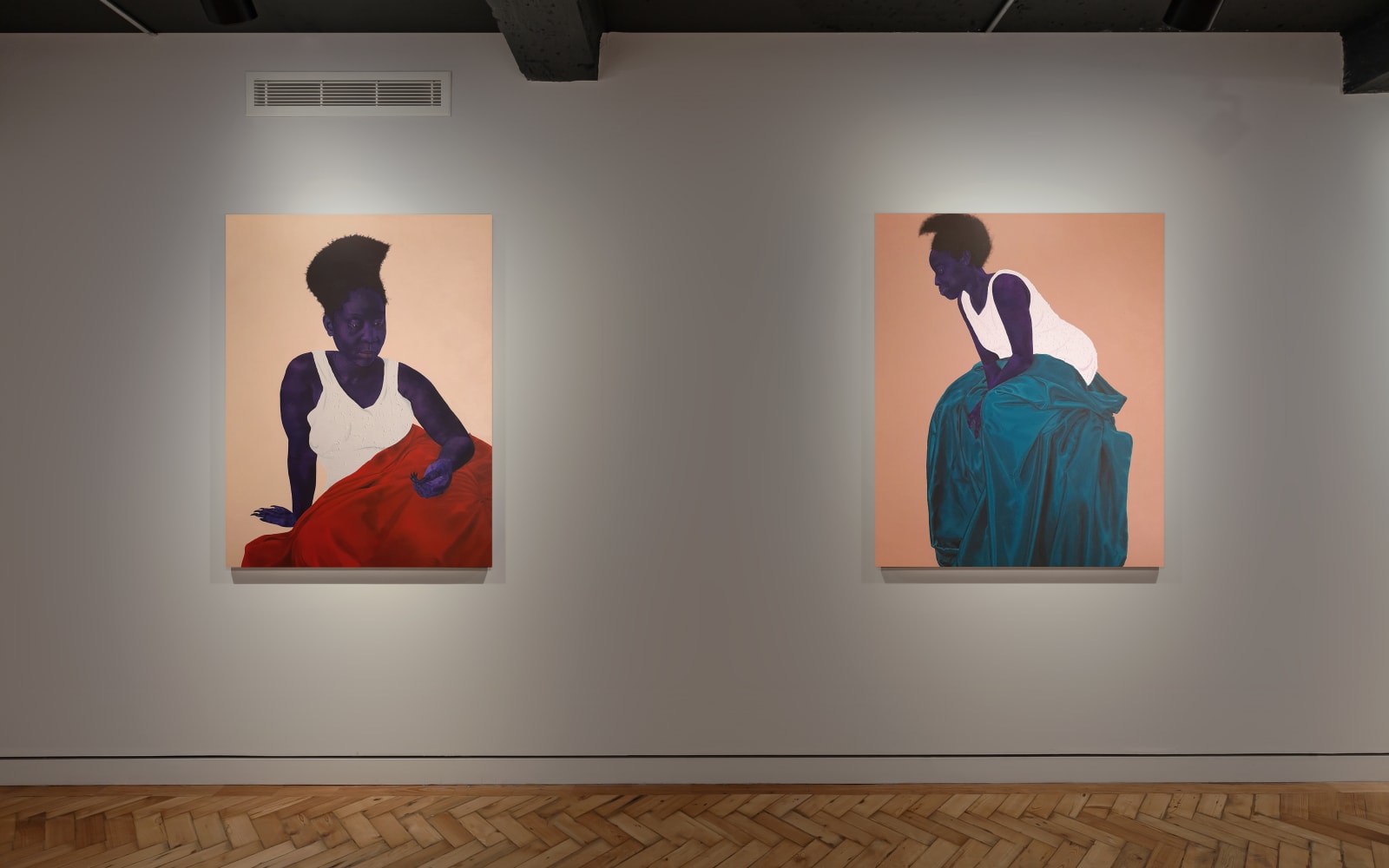 These artists have been able to reach a striking equilibrium; their artworks may render abstract figures, otherworldly scenes and imagined landscapes, but they remain intuitively familiar to us.
These works engage with universal concepts of memory, time, identities and human relationships through a highly surrealist visual language. IRL then presents a selection of artworks that enter into an uncanny territory; elements of reality are offered to us, yet something remains different and unsettling. IRL is therefore an exhibition that is able to exist concurrently on two planes. The show simultaneously inhabits two realms, collapsing the barriers between the online and the offline, the physical and the virtual, the real and the surreal.