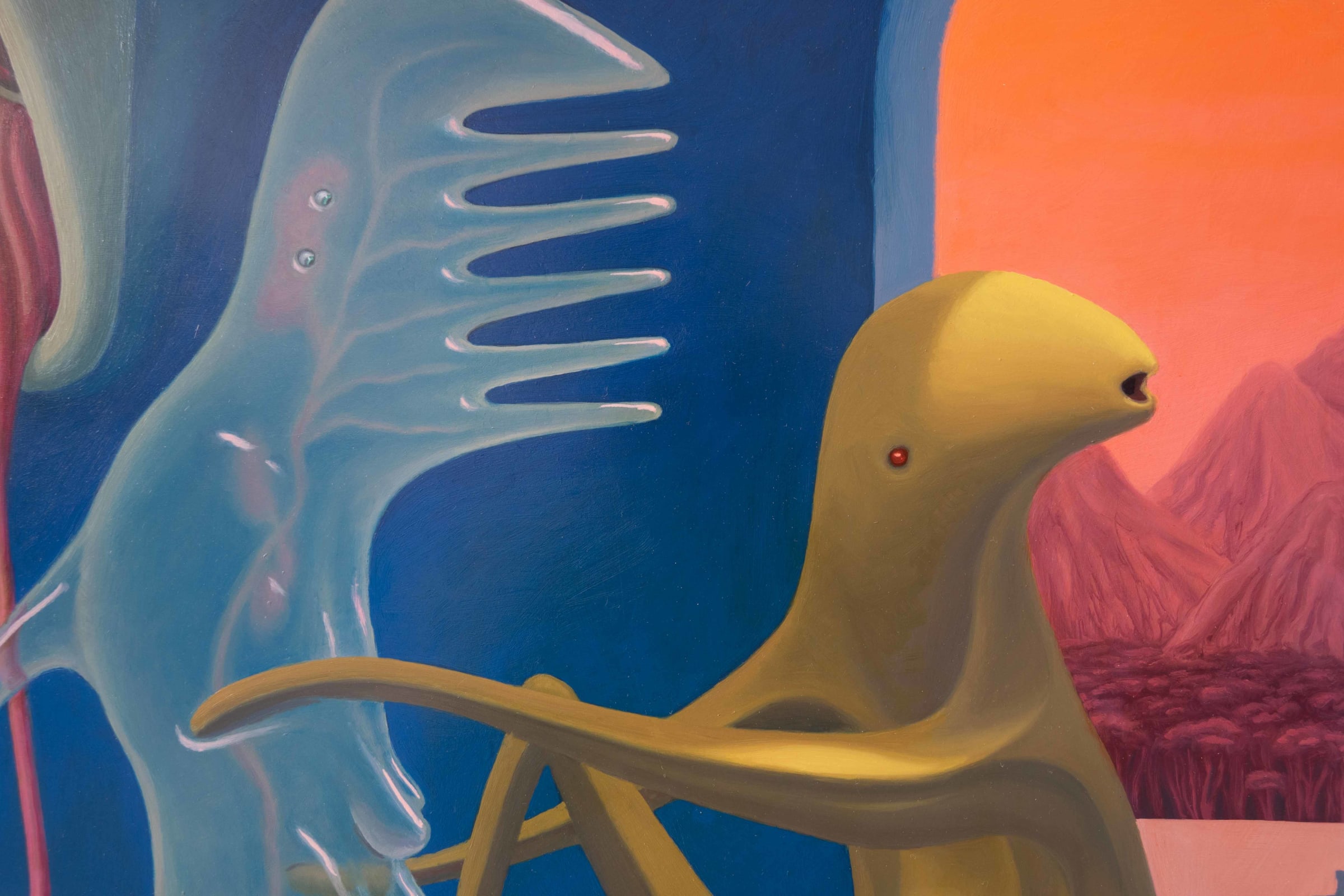 1 - 18 December 2020
Unit London
IRL
Group Exhibition
In 'IRL', a generational group of artists respond to an obscure and uncertain future. During this unprecedented time of isolation and remoteness, our very definition of the term 'IRL' no longer explicitly distinguishes between physical reality and digital reality.
Manifesting a surreal, fantastical space, one that is full of the trepidation and mystery of the unknown juxtaposed with a creative, hallucinatory wonder, these artists explore an uncharted territory as we attempt to realise a 'new-normal'. This is a new world, where human connection is abstracted and longed for, while our ability to separate 'real' life from the imagined realities in the multiverse of online media is under threat.
IRL will feature the work of Amadeo Morelos, Aokizy, Christopher Hartmann, Dominic Chambers, Dominic Dispirito, Fabien Adele, Isaac Mann, Jeremy Olson, Karen Seapker, Laura Krifka, Lee Simmonds, Megan Ellen MacDonald, Natalie Wadlington, Nettle Grellier, Ry David Bradley, Sholto Blissett, Stacey Gillian Abe and Youada.
More information on IRL will follow in due course. To register your interest in the exhibition and stay up to date please see below.
t