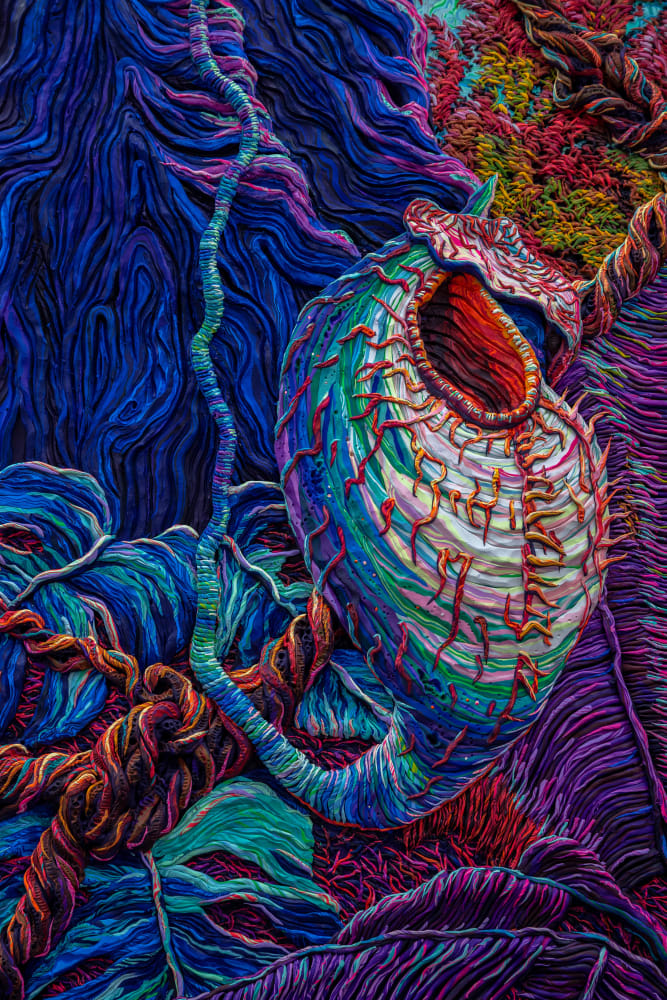 An innovative painting technique of gestural expression and materiality...
British artist Henry Hudson explores themes of social stereotypes and satirical comment on the madness of contemporary life. His works create a heightened world of colour, form and texture through performative and expressive movement.
Read full biography
Hudson's decidedly contemporary approach to his work allows him to explore innovative styles of painting, sculpture, etching and performance-based pieces. For the past 10 years, he has incorporated plasticine throughout his works - allowing him to achieve the thick impasto surfaces often found in traditional oil painting. Hudson heats plasticine for malleability, then mixes and thickly applies several layers of colour to the board. Hudson uses a unique array of materials to apply each layer. His materials vary from dentistry tools to biros, for etching into, sculpting and adding texture to the plasticine.
In Hudson's most recent Jungles series, he refers to artists such as Henri Rousseau and Hieronymus Bosch. This series relies on colour and form to explore the idea of an imaginary prehistorical world where nature has taken over, and human are yet to evolve. The impasto painting technique employed by Hudson highlights this theme of nature as a greater force than humanity.
Born in Bath, Hudson now lives and works in London. The artist attended Central St. Martins and Chelsea College of Art, where his interest in the traditional school of an oil painting by the likes of Van Gogh and Kiefer blossomed. His experimentation with plasticine started when he discovered that it was an inexpensive way of achieving this impasto aesthetic.