Built at the accelerating intersection of art and technology, Unit London Web3 is a blockchain platform of highly-curated digital art programming dedicated to identifying and supporting generation-defining artists working with ascendant technologies.
Unit London was built in 2013 upon the founding belief that art is for everyone. We seek to drive change in the art world by promoting accessibility and inclusivity – opening the doors to new artists and audiences by putting U at the heart of everything we do. 
In 2021, we led the way for art galleries in entering the NFT space, because we recognised the potential for unparalleled transparency, access and liberty for generations of digital artists who have struggled to build careers in the traditional art ecosystem. We realised that the dynamics of this space appealed to new audiences who  felt excluded from the traditional art world; that traditional barriers to access were breaking down, and new rules were forming. 
Our ambition is to unify artists, collectors and enthusiasts – regardless of the media or practices they choose to adopt – because we believe that art is a universal language that has the power to bring us all together. We are striving to remove the stigma around NFTs, liberating artists who are using the technology from the label of "digital artist" or "NFT artist", and instead positioning them simply, as artists. In line with this vision for a truly integrated art world, we are proud and excited to announce Unit London's WEB3 programme.
This leap forward signals our commitment to leading the charge in creating the art world of tomorrow. Our programme will focus on championing the world's most exciting digital artists, and will comprise both physical and online exhibitions, as well as art fairs and collaborative projects with leading partners from the art, culture and technology sectors.
Ultimately, our mission is to further cross-pollinate the distinct traditional art and NFT collecting audiences, generating ongoing opportunities for education and participation across both communities, and creating a truly integrated, accessible, and forward-thinking art world.  
WEB3 15 November - 12 December 2023
In partnership with the Allen Ginsberg Estate
We are honoured to collaborate with the esteemed poetry collective, theVERSEverse to present a dynamic, multi-faceted exhibition based upon the photography and written work of visionary poet Allen Ginsberg.
Explore now
WEB3 12 December - 1 January 2023
Heliodoro Santos
To celebrate the holiday season, we've teamed up with AI collaborative artist Heliodoro Santos to bring you a special Christmas gift. Mint one, get one free... and gift it to a special someone!
Explore now
All NFTs
læght
set as desktop background
2023
NFT
Unique Original
0.2 ETH
nikita
friends
2023
NFT
Unique Original
0.3 ETH
tù.úk'z
Shadows Emitting Silent Echoes
2023
NFT
Unique Original
0.5 ETH
ileigh
Iridescent
2023
NFT
Unique Original
0.15 ETH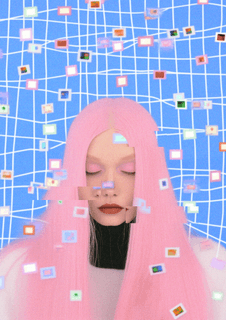 Petra Voice
overloaded
2023
NFT Animated GIF
Unique Original
0.2 ETH
Emi Kusano
Filter Bubble Euphoria
2023
NFT
Unique original
1.5 ETH
Chelsea Jones
Beyond the Horizon
2023
NFT
Unique original
0.6 ETH
speakingtomato
Overobserving
NFT
Unique Original
0.2 ETH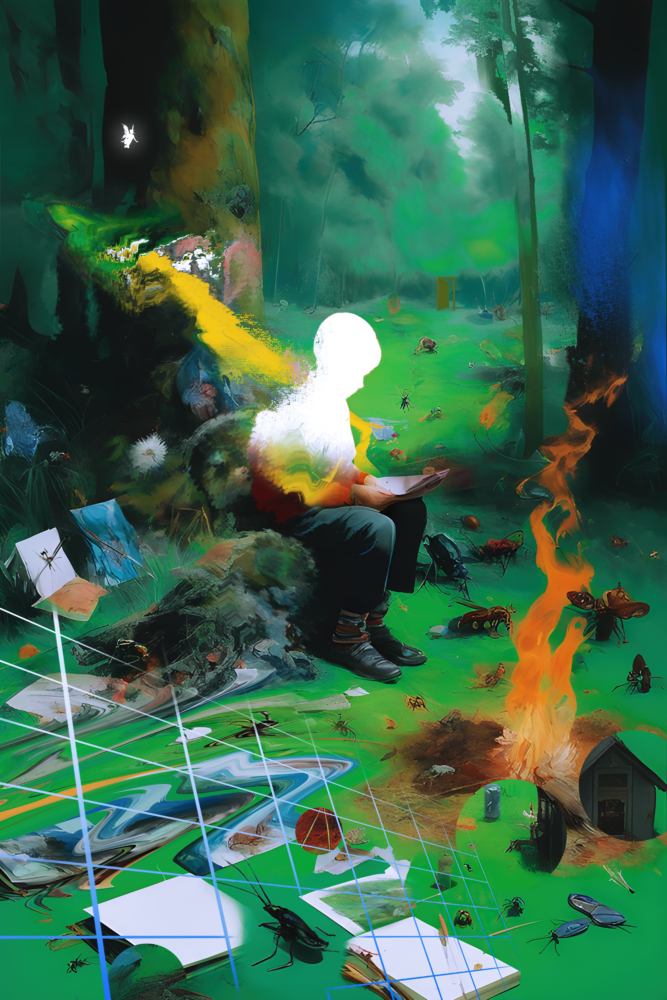 Ilya Bliznets
Sketches in the forest
2023
NFT
Unique original
0.35 ETH
Stephen Dwoskin
Grandpère's Pear
2003
Video, 5:30 min
Courtesy of LUX, London
Stephen Dwoskin
Soliloquy
1964
Video, 8 min
Courtesy of LUX, London